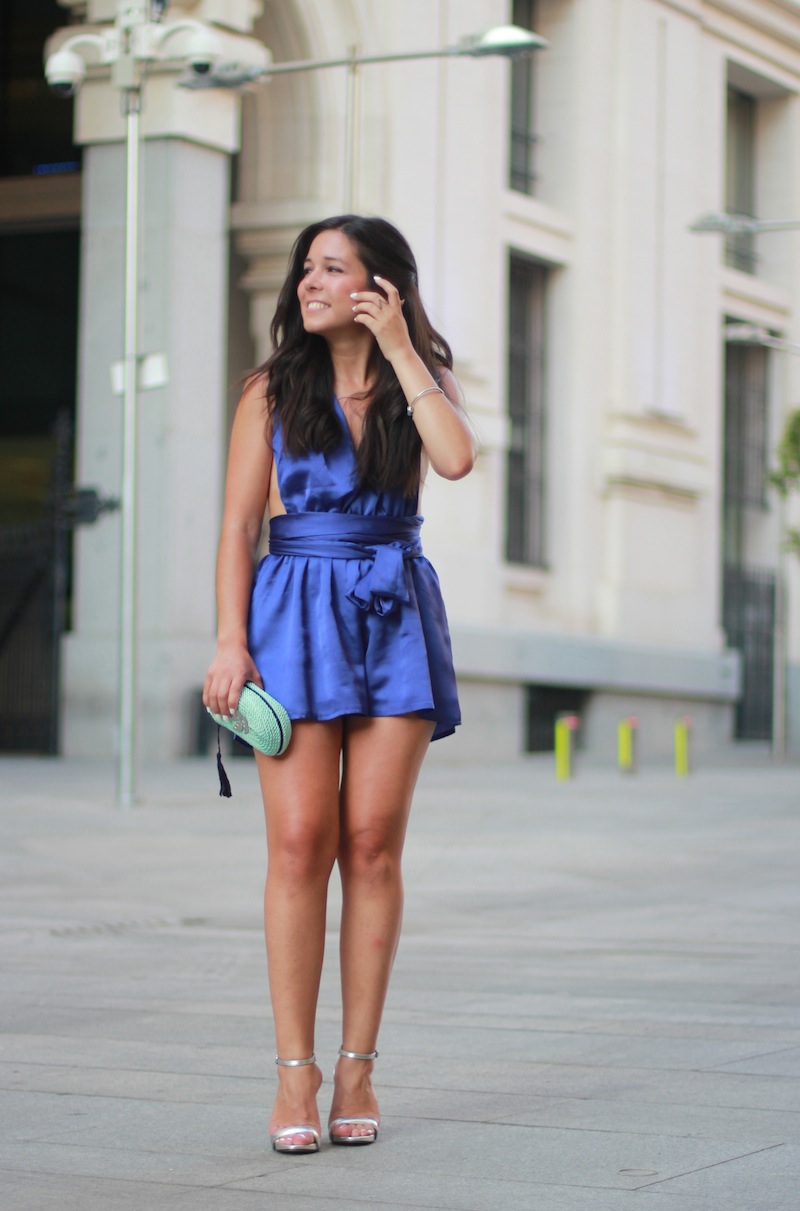 ¡Ya estamos a mitad de semana! Algunos estaréis disfrutando de las vacaciones. Desde mi viaje a Berlín no me he vuestro a escapar. Iba a ir a mi tierra este fin de semana pero por motivos de última hora la visita a mi querida Asturias se ha pospuesto.
Hoy os quiero enseñar una prenda que es tendencia este 2015. Lo he visto como vestido aunque personalmente prefiero éste ya que los monos me encantan y son mi pieza favorita del armario. Está formado por dos tiras que podemos combinar de múltiples maneras. Hoy os enseño dos, pero tengo más ropa con este escote así que pronto iréis viendo más formas de ponerlo y diferentes espaldas descubiertas. Es fantástico tener una prenda que puedes ponerte de varias formas y crear outfits diferentes. Para combinar mi mono de Sheinside decidí ponerme mis sandalias plateadas y el bolso azul que tanto me gusta de Como el Aire en tu Cintura.
Un beso enorme y que la semana siga yendo genial.
It´s Wednesday! You are lucky if you are on holiday. Since my last voyage to Berlin I have been in Madrid. I was going to visit my lovely Asturias, but finally I couldn´t go, so I am still in the hot Madrid summer.
Today I would like to show you my new and lovely blue Sheinside playsuit. It can be combined in many different ways, I will show you more in a few days! Do you like it? I love it and I prefer it than dresses, are more comfortable. I wore my silver sandals and my perfect Como el Aire en tu Cintura clutch. 
xxxx and have a perfect week!
Sandalias / Sandals: Mango (old). Similar aquí y aquí / Similar here and here.
Mono / Playsuit: Sheinside
Clutch: Como el Aire en tu Cintura