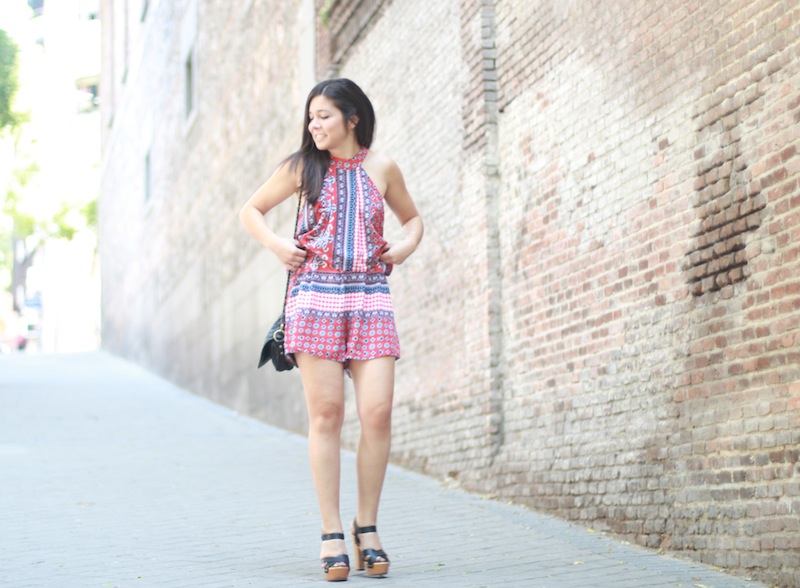 Feliz fin de semana a todos.
¿Qué tal? Yo sigo en Madrid. Este fin de semana lo tengo lleno de planes, podréis ir viéndolo en mi Instagram ("dostaconesparamiarmario").
Las fotos son de hace quince días. Diferenciaréis las que hice antes de la semana pasada y las que estoy haciendo ahora por mi color de piel.
Tenía muchas ganas de enseñaros este dos piezas, este tipo de prendas son tendencia desde hace unos años y siguen siéndolo este 2015. Me parece precioso, además el color rojo es uno de mis favoritos. Ya os había hablado de LookbookStore, de la variedad de prendas que tiene, lo bonitas que son y lo bien de precio que están. En esta ocasión me lo puse junto pero también he combinado ambas prendas por separado.
Últimamente no tengo tiempo para nada y como no me gustar nada ir a las tiendas en rebajas por el agobio que hay, compro casi todo online. Sé que aún hay gente que no se atreve por cómo le quedará la prenda, la calidad o el tiempo que tardará en recibirla… Yo llevo haciéndolo bastante tiempo y por ahora no he tenido ningún problema.
Un beso enorme y feliz fin de semana.
Happy weekend!
How are you? I´m in Madrid. This weekend I´m really busy, you can follow my adventures on Instagram ("dostaconesparamiarmario").
This photos were taken a fortnight ago. Now I,m tanned as you can see in my latest post.
I wanted to show you this co-order. I love it and this color is my favorite. I had told you about Lookbookstore. The clothes are fantastic and cheap. Check their website because you will love it!
xxxxx and have a lovely day!
Co-order: LookbookStore