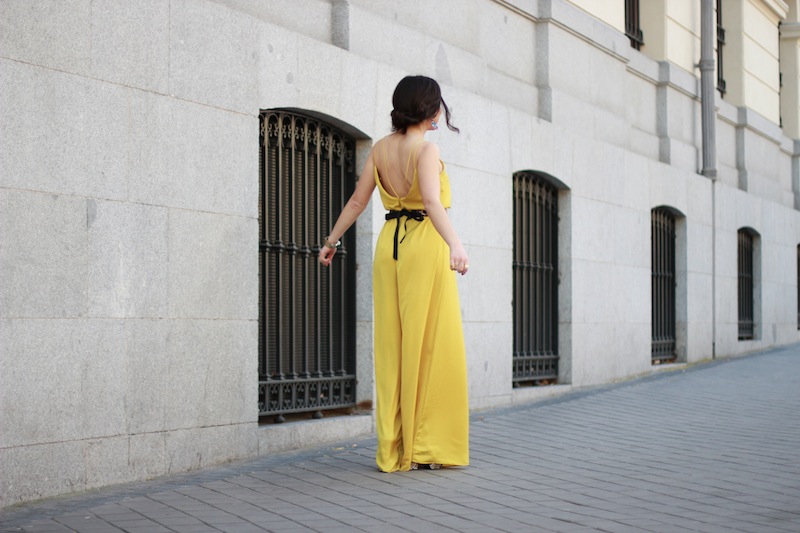 Feliz día a todos. ¿Qué tal el fin de semana? Yo estuve en Sevilla en la Feria de Abril, llevaba años deseando ir. Cuando acabé la carrera me hice un traje de gitana a medida diseñado por mí y al fin llegó el momento de estrenarlo. Estoy completamente enamorada de esa preciosa ciudad. Si no la conocéis es visita obligatoria.
¿Qué os parece mi mono de Zara? Me encanta, queda un poco suelto así que decidí ajustarlo a la cintura. Lo combiné con complementos dorados y pendientes de diferentes colores.
¡Qué tengáis un feliz martes!
Good morning. How has been your weekend? I was in Sevilla, was the Feria de Abril, a famous fair in Spain. I had never been and I had always wanted. I could wear my dress and it was fantastic.  
What do you think about my jumpsuit? I love it. 
Have a fantastic Tuesday!

READ MORE