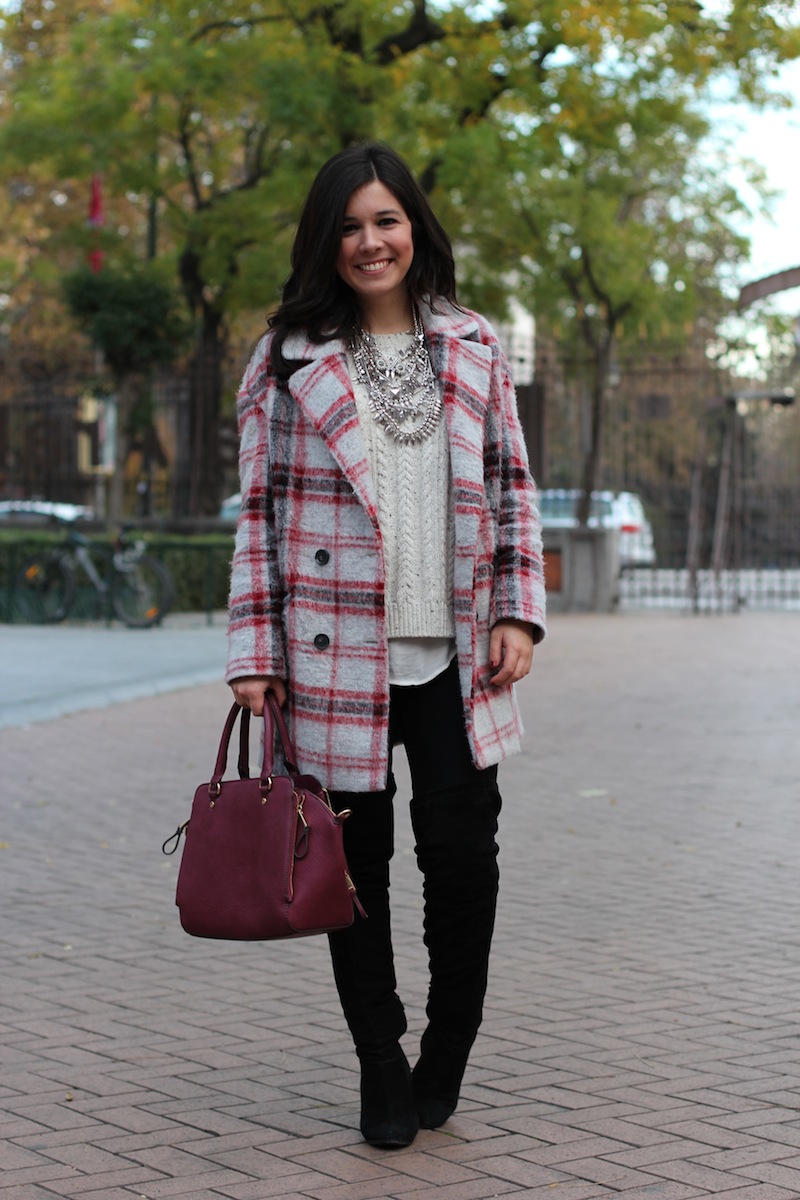 Buenos días a todos. ¿Qué tal va la semana? Este fin de semana recibiré la visita de parte de mi familia y tengo muchas ganas. Estoy encantada aquí en Madrid y aunque tengo muchos amigos a los que adoro siempre se echa de menos a la familia.
Espero que os guste el look de hoy, fue el que llevé al evento de Mujer Hoy. ¡Qué tengáis un buen día!
Good morning! How is going the week? This weekend my family will come to visit me and I,m so excited! I love Madrid and all the friends I have here but I miss my family.
I hope you like this post, I wore it for the Mujer Hoy event. Have a great day!
Abrigo/Coat: Bershka
Jersey/ Sweater: Mango
Collar/ Necklace: Parfois
Botas/ Boots: Zara (old)
Bolso/ Bag: Parfois