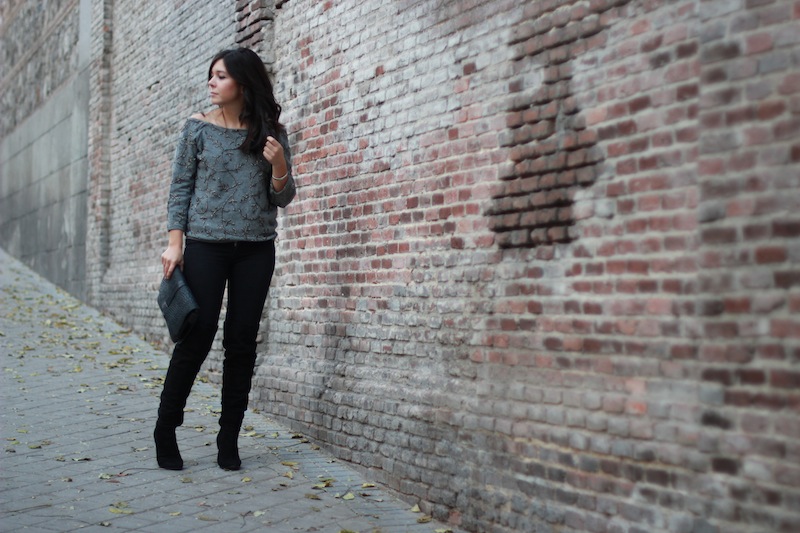 ¡Hola! Estamos de nuevo a lunes. Las fotos son de hace unos días, ahora sería imposible ir sin abrigo.
Este fin de semana he aprovechado para descansar e ir de compras, así que pronto veréis por aquí las nuevas cosas que he adquirido.
Hi! It´s Monday again! This photos were taken some days ago, now is impossible don´t wear a coat.
This weekend I went shopping and I bought a lot of clothes I´ll show you in a few days! Have a great week!
Jersey: Zara
Pantalones: Zara (otra temporada)
Bolso: Zara (otra temporada)
Botas: Zara (otra temporada)
Sweater: Zara
Jeans: Zara (old)
Bag: Zara (old)
Boots: Zara (old)