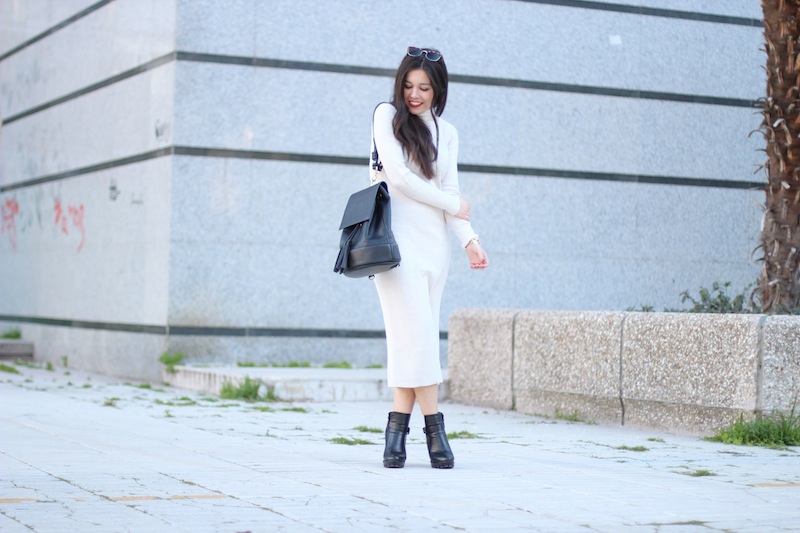 ¡Feliz lunes a todos! ¿Qué tal estáis? Yo muy contenta. Para mí crecer profesionalmente es una de las cosas que más feliz me hace y gracias a mi amigo Jorge, de Vetusta Morla, he empezado a trabajar con él en un programa de radio en vivo, me encargo de la comunicación y redes sociales. El equipazo que lo forma es brutal, la gente encantadora y súper profesional y los artistas que van son muy grandes. Han pasado Leiva, Vetusta Morla, Rayden, Quique González, Carmen Boza… Es el tipo de música que yo escucho y el marketing una de mis pasiones. Si queréis asistir al programa estad atentos a la página de Facebook "El Hombre que se Enamoró de la Luna" o escribidme ;). La entrada es libre hasta completar aforo. Tenemos más proyectos que ya os iré contando. Es genial encontrar personas con esas ganas de vivir, de crecer profesionalmente y que quieran que les acompañes en sus proyectos. ¡No puedo estar más contenta!
Ahora os hablo del look. Llevaba tiempo viendo este tipo de vestidos que parecen jerseys gigantes ajustados pero he esperado hasta las rebajas ¡para comprarme uno de temporada! jajajja. Este vestido largo beige, al ser de manga larga y de cuello vuelto es perfecto para esta época del año ya que podemos combinarlo con una cazadora de cuero, un abrigo, botines, pañuelo… ¡lo que queramos! Espero que os guste y qué tengáis un día genial. Nos volvemos a ver el miércoles, pero mientras me podéis seguir en INSTAGRAM, FACEBOOK, TWITTER and Snapchat: (maria-pintado).
Happy Monday! How are you? I´m really happy. Growing professionally makes me happy and thanks to my friend Jorge, a fantastic musician, I´m now working in a radio. People is fantastic and the access is free. It´s the best plan on Sundays! 
Do you like the outfit? I was looking for a dress like this, it looks like a big fitted sweater . I have been waiting to for shopping discounts and finally I have bought a new season dress! This can be worn with jackets, coats, hats… anything you like! I hope you like it. See you on Wednesday again! While you can follow me on INSTAGRAM, FACEBOOK, TWITTER and Snapchat: (maria-pintado).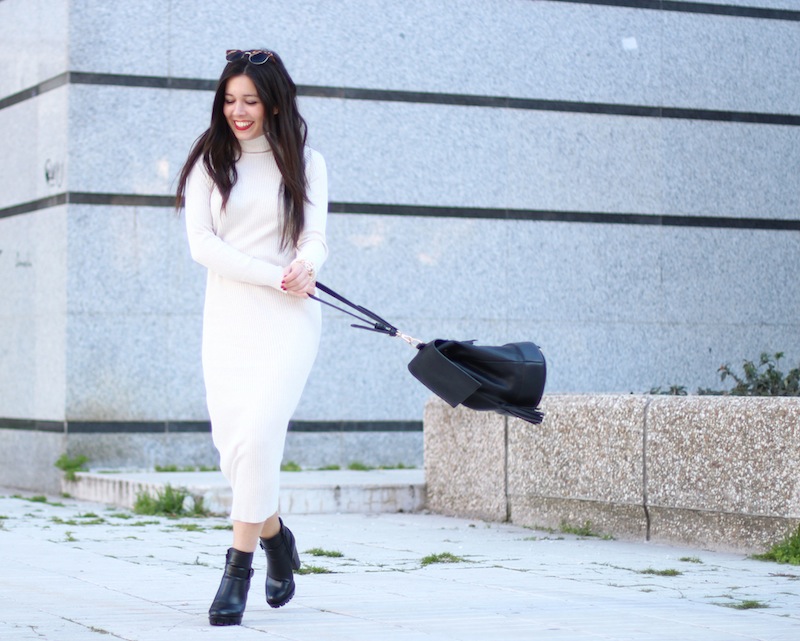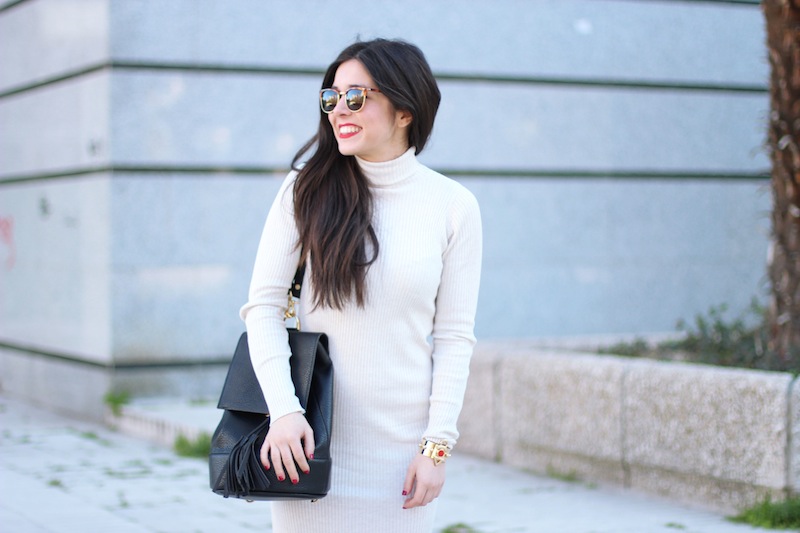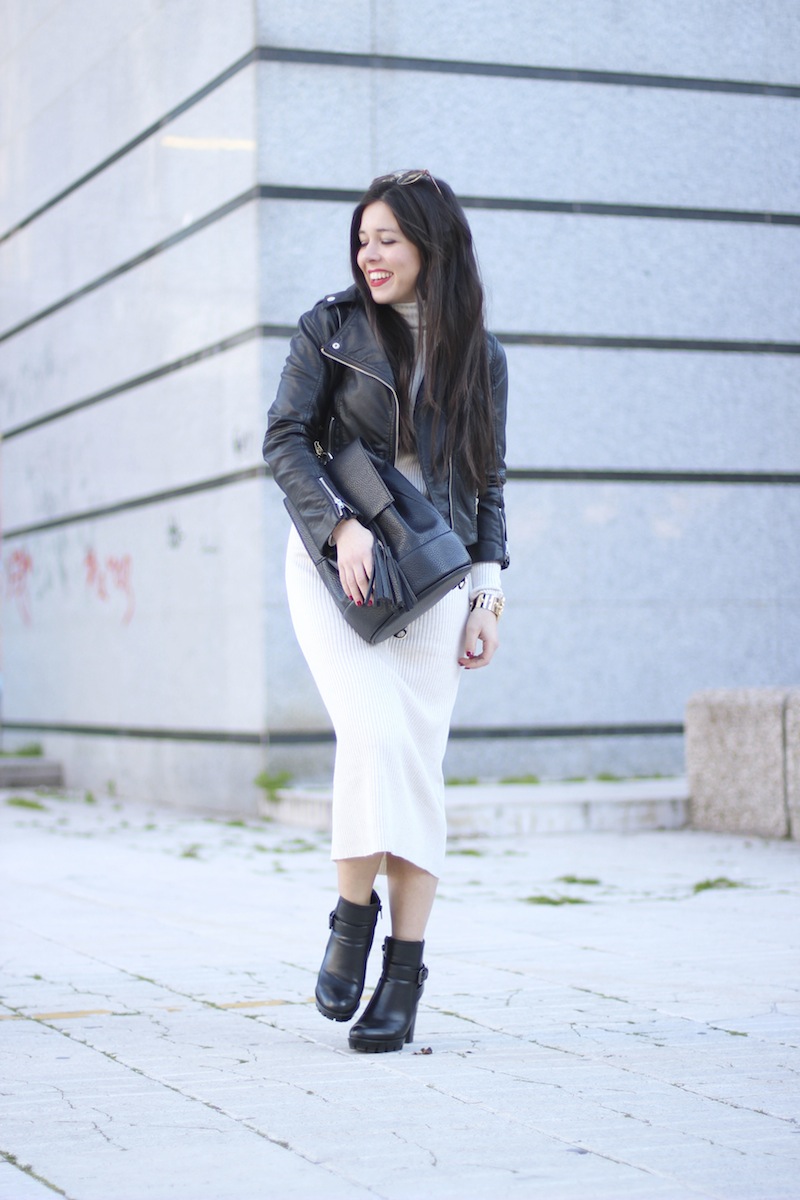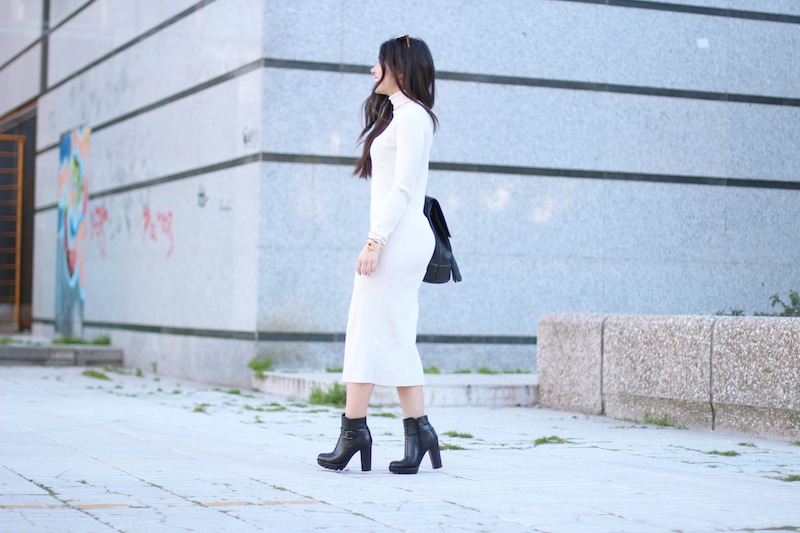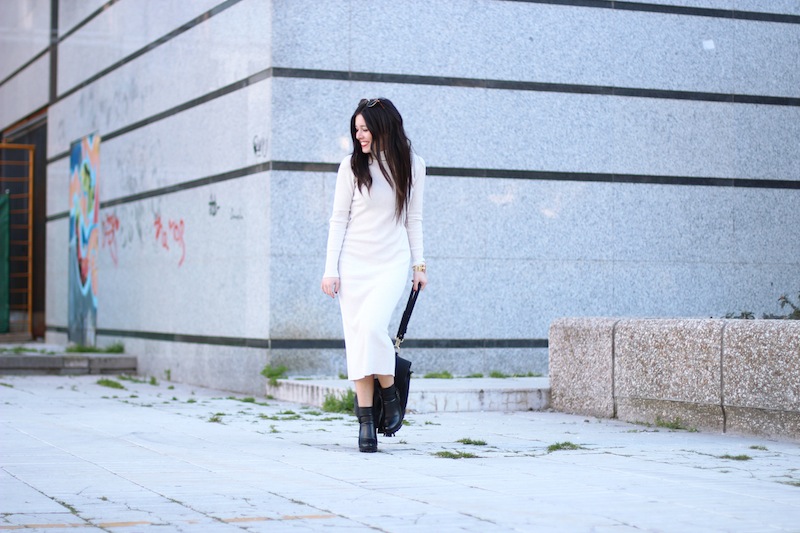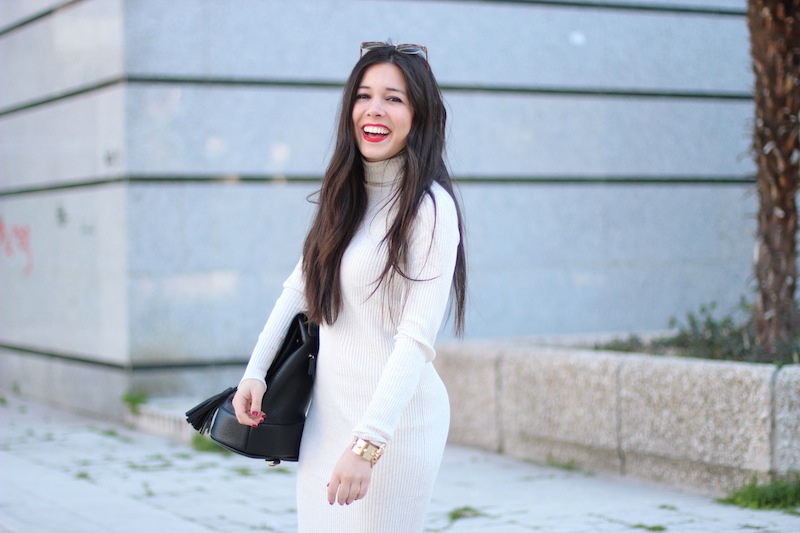 Vestido/Dress: Zara
Mochila/Backpack: Zara (otra temporada/old)