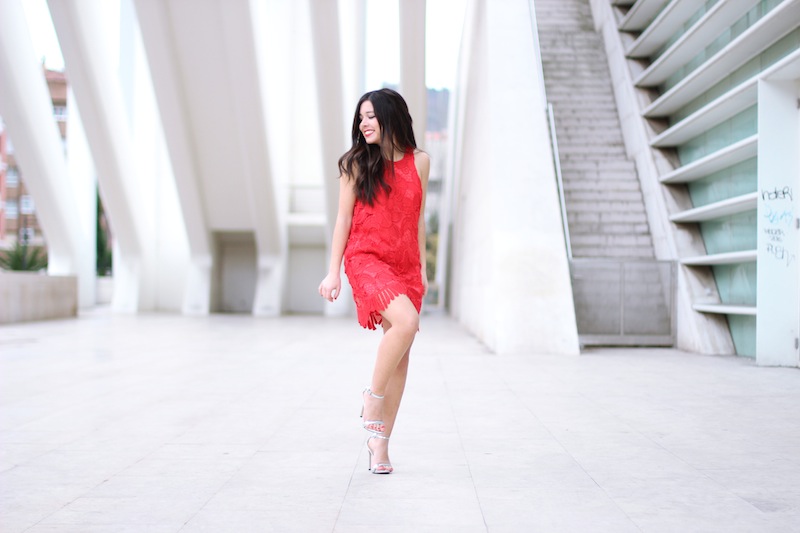 ¡Feliz semana a todos!
Hoy os quiero enseñar una marca que me encanta y estoy segura de que a vosotros también, Revolve Clothing. Durante tres días, desde hoy hasta el jueves 14 a las 9:00 de la mañana, tendréis un descuento del 15% con el código "MENOS15", eso añadido a artículos de rebajas con descuentos de hasta el 80%. ¡No os lo podéis perder! Tiene ropa tanto de hombre como de mujer. Vestidos preciosos, camisetas, camisas, abrigos… Yo ya tengo varias prendas en mi lista de "próximas compras". Es la web perfecta para encontrar cualquier cosa que busquéis, tienen diversas marcas en las que podéis ver desde vestidos para bodas o eventos a ropa deportiva, bikinis, o los jeans perfectos para el día a día. El vestido coral que llevo puesto es suyo, me encantan los detalles, el encaje, la forma… ¿qué os parece? Es de Lovers + Friends.
Espero que os guste y ¡qué tengáis un día genial.
Happy week!
Today I would like to show you a brand which I love and I´m sure you will love too, Revolve Clothing. For three days, from today to 14 January, you have a 15% discount, simple enter the voucher code "MENOS15". On the website  there are sales, up to 80% off. Don´t miss it! You can find wonderful man and woman clothes, perfect jeans, coats, tops, sweaters, dresses… I have a lot of clothes on my wish list. This Lovers + Friends coral dress is perfect, do you like it? 
I hope you like it, have a wonderful day!