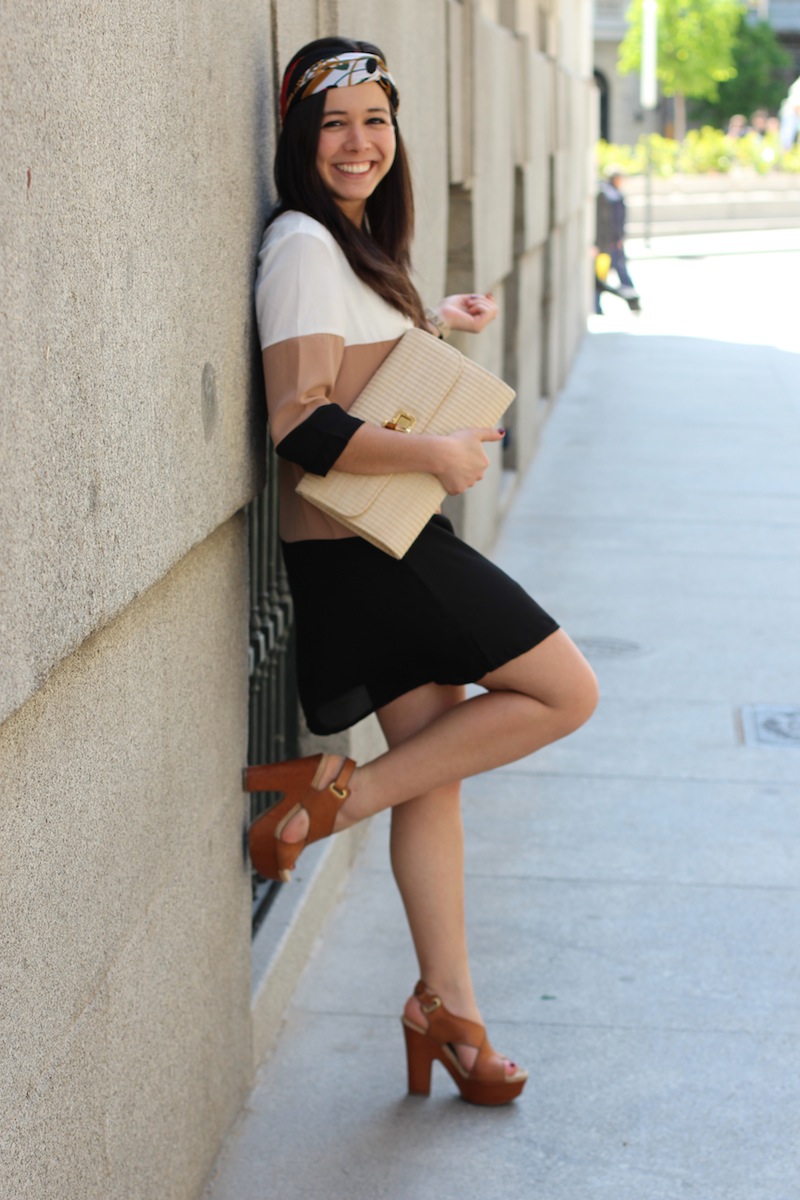 ¡Buenos días! ¿Qué tal ha empezado la semana? La mía muy bien, sin tiempo para nada pero dedicándome a lo que me gusta y feliz. En dos días bajo a la feria, tengo vacaciones y lo estoy deseando. Ya os contaré más y podéis ir siguiéndolo al momento a través de mis redes sociales.
Hoy os quiero enseñar mi nuevo bolso de Pepe Moll. Me encantó nada más verlo aunque tuve dudas y no me decidía, no sabía cuál me gustaba más. Podéis verlos en su web. El vestido lo estrené ayer que hizo un día genial en Madrid, es de Sheinside. Mis piernas vieron por primera vez el sol en lo que va de año y se nota, espero que poco a poco vayan cogiendo colorcito. La pulsera interactiva de Wetech ya os la había enseñado y mi reloj de Daniel Wellington también. Espero que os guste y que tengáis un día genial
Good morning! How is going your week? Mine really good, working on the things I love and very happy. In two days time, next Thursday I go to Sevilla. You can follow my days on Instagram, Facebook or Twitter.
Today I would like to show you my new Pepe Moll´s bag. I loved it when I saw it but as all their bags are fantastic I had some doubts because I didn´t know which was my favorite. Yesterday I wore my new Sheinside dress. I had shown you my Wetech bracelet and my Daniel Wellington watch. I hope you like it and have a fantastic day!
Vestido / Dress: Sheinside
Reloj /Watch: Daniel Wellington
Pulsera / Bracelet: Wetech
Bolso / Bag: Pepe Moll