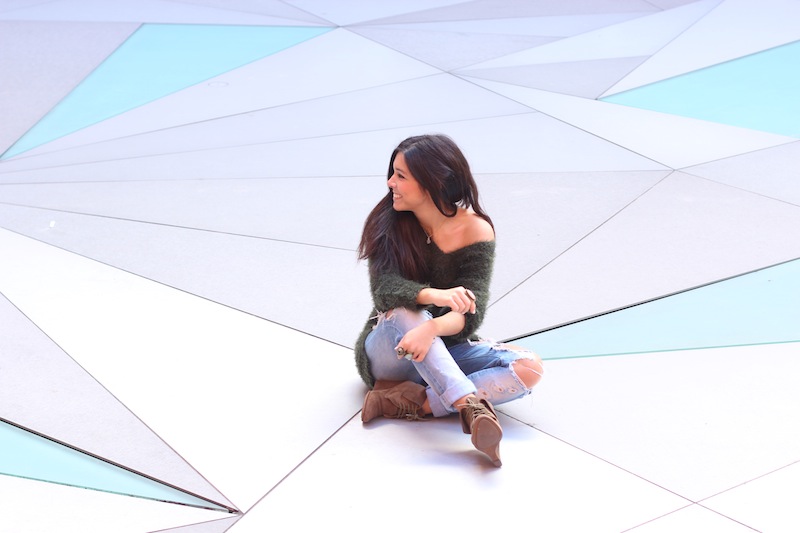 Buenos días a todos.
Hoy quiero enseñaros un look para el día a día con un rollo urbano que es perfecto para cualquier momento. Le añadí detalles que lo hacen especial y entre ellos no podía faltar mi nuevo vestido-jersey de pelo. Me encanta ya que puedo combinarlo con medias a modo de vestido o como jersey. Me puse un cinturón dorado para acortarlo, ajustarlo a la cintura y llevarlo con pantalones, mis jeans rotos. Lo mejor de todo es el precio, súper barato. Parece un peluche, calentito y cómodo. Es de la nueva colección See you in Vienna de LIDL, la tenéis en las tiendas desde hoy día 12 de noviembre y podéis ver el resto de prendas en la web de LIDL, también tengo un jersey y un pantalón negro. Como buen supermercado de origen alemán, las cosas que tiene son de calidad y yo estoy súper contenta con mis nuevas prendas, sin duda, #megustaLidl. Espero que os guste tanto como a mí.
¡Un beso enorme y qué tengáis un buen día!
Good morning!
Today I want to show you this comfortable outfit. It´s perfect and the soft sweater is fantastic, it can be a dress or a jumper, whatever you want to call it. I made it shorter with the belt but I can wear it like a dress with tights. The price is so cheap and it´s a warm pullover. You can buy the new LIDL collection See you in Vienna from today. I have jeans and a sweater from this collection too, I´m really happy with this clothes. I hope you like it and have a wonderful day!!
 Vestido-jersey / Dress-sweater: LIDL