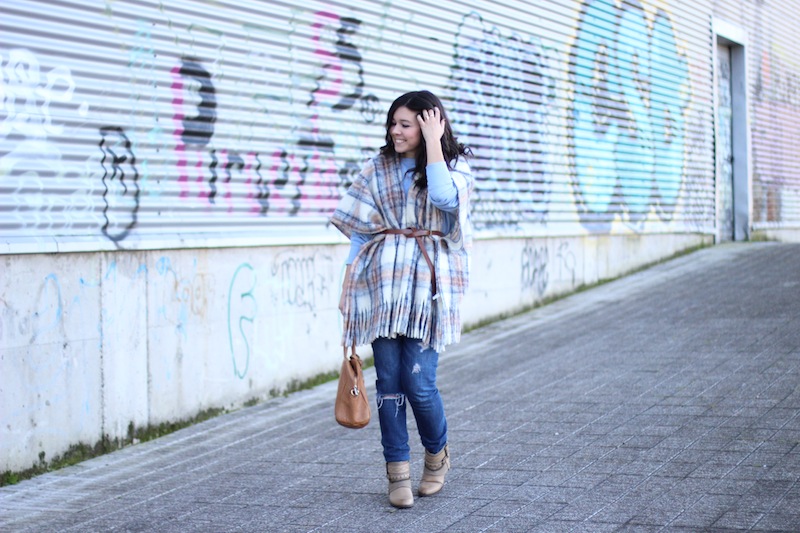 Buenos días a todos.
Estaba deseando enseñaros mis nuevos botines de Mariamare. Son muy cómodos y además ahora los tenéis rebajados. Lo combiné con mi manta de cuadros, estampado que tanto vemos, y un jersey que me regaló mi amiga María por mi cumpleaños.
Espero que os guste y que tengáis un buen día.
Good morning!
I was eager to show you mi new booties from Mariamare. They are really comfortable and now they have a discount! I love check print and my sweater, it was a birthday present!
I hope you like it and have a great day!
Jersey: Zara
Jeans: Abercrombie & Fitch
Botines: Mariamare
Bolso: TopShop (otra temporada).
Colgantes: Mango
Anillos: Mango Outlet
Sweater: Zara
Jeans: Abercrombie & Fitch
Booties: Mariamare
Bag: TopShop (old).
Necklace: Mango
Rings: Mango Outlet