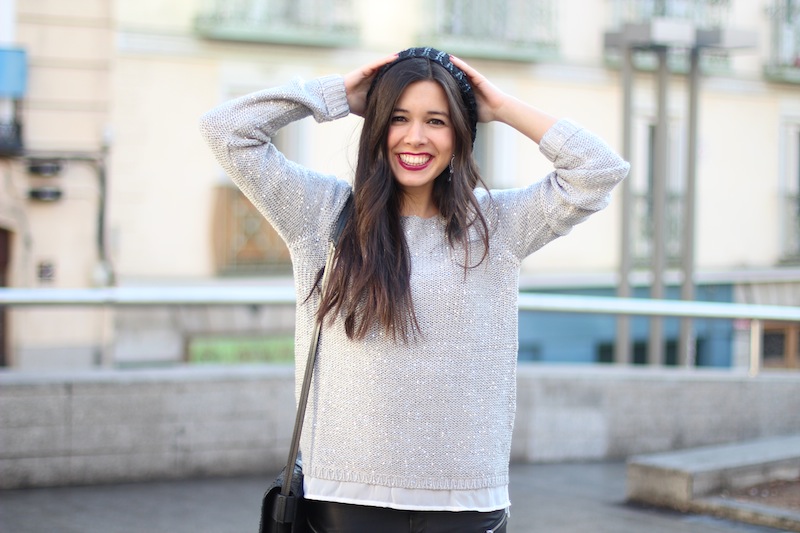 Hola chicos, ¿qué tal? Yo ya estoy al cien por cien. He estado unos días malita pero me he recuperado a tiempo para estas fechas tan importantes, las cenas navideñas con la familia, amigos, fiestas…
Por las calles ya se respira el espíritu navideño. Las prendas abrigadas también pueden aportar ese toque de fiesta gracias a los brillos, porque aunque a todas nos encanten los vestidos no podemos negar que la comodidad y el calorcito que aportan un jersey y unos pantalones no lo cambiaríamos por nada.
La nueva colección de fiesta de Lidl permite que vayamos ideales en estas fechas, tienen camisetas, jerseys, gorros, pantalones, bufandas… con ese toque brilli brilli que tanto nos gusta, #megustaLidl. ¿Y a vosotros? Espero que tengáis un buen día.
Hi! How are you? I,m so happy because I´m recovered from illness and I´m looking forward to celebrating this Christmas days with my family and friends.
Christmas spirit extends throughout Madrid streets. Warm clothes can be stylish too, like this sweater and top which are a good choice for this holiday season. We love dresses but sometimes I prefer comfortable clothes, a sweater and trousers.
This new Lidl collection is so lovely, you can find sweaters, trousers, tops, scarves… I like it! And you? Have a wonderful day!
 Pendientes/Earrings: Lady Pipa
Camiseta/Jersey/Gorro: Lidl
Botines: JustFab
Pantalones: Zara