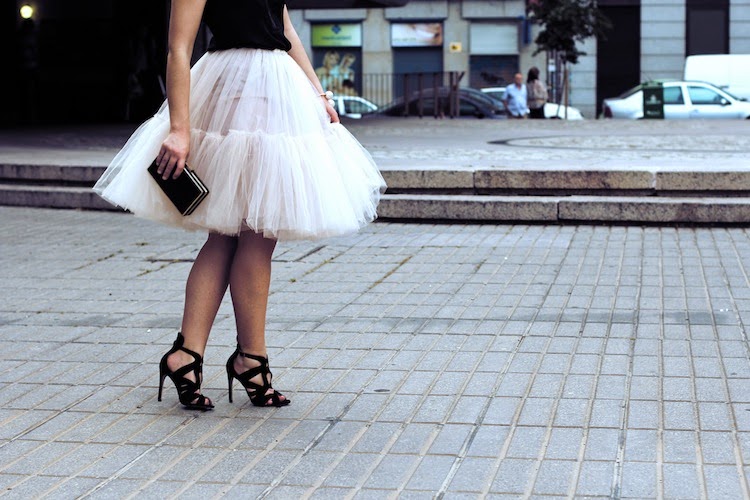 Ya estoy de nuevo en Oviedo, mis últimos días en Madrid han sido un no parar, recibí la visita de una de mis mejores amigas de Alemania y de más amigos, así que no tuve tiempo para actualizar, quería exprimir las horas al máximo.
Madrid es una ciudad que te engancha, la voy a echar de menos hasta que vuelva en Septiembre u Octubre. He tenido la suerte de conocer a gente encantadora allí a la que espero poder ver antes de que vuelva.
¿Mi look que os parece? Estoy completamente enamorada de esta falda que me dejó mi amiga Raquel del blog 
Something in the Way
. Es preciosa y creo que me la voy a comprar porque aunque no me la vaya a poner mucho no me puede gustar más.
I'm already back in Oviedo, my last days in Madrid have been a non-stop, one of my best friends visited me from Germany and more friends too, so I didn´t have time to post on my blog.
I love Madrid, I'll miss this city until I´ll return in September or October. I have been fortunate to meet some lovely people there that I hope to see before I return. 
What do you think about my look? I´m completely in love with this skirt, my friend Raquel gave me it, her blog is Something in the Way. It's beautiful and I think I'm going to buy it.