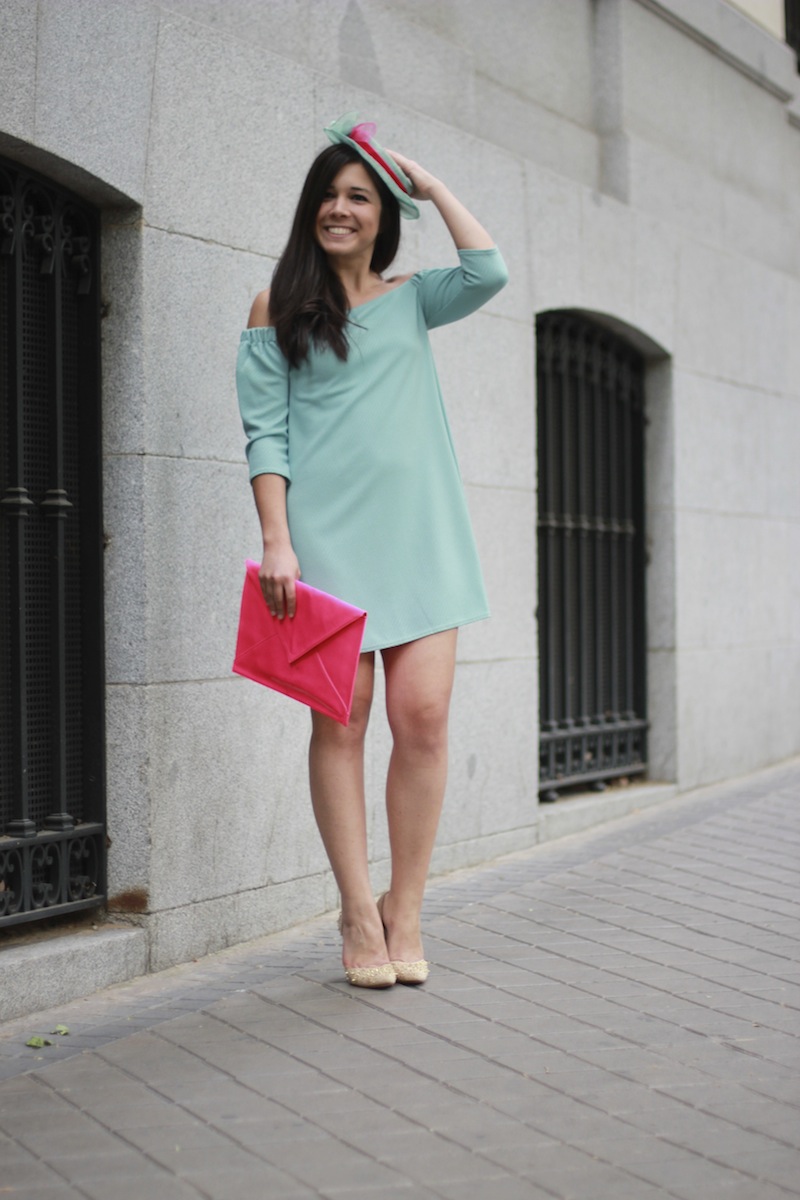 SHOP THE POST:
[show_shopthepost_widget id="766051"]
Feliz sábado a todos. ¿Qué tal ha ido la semana?
Yo estoy muy contenta. Ayer llegó una amiga a casa con un regalazo que me hizo llorar, pronto os lo enseñaré en Instagram así que si no me seguís y queréis verlo podéis hacerlo aquí. También he conocido a varias de las personas que están detrás de las marcas con las que hablo y, si antes decía que lo mejor que me había aportado el blog era la gente que había conocido, después de estos días, lo reafirmo.
Se ha terminado mi trabajo en la agencia de comunicación y, como no puedo estar parada, me he apuntado a un curso intensivo de marketing online, estoy ampliando mis conocimientos sobre Analytics, marketing de afiliación, SEO…
Hoy os quiero enseñar este canotier de Auambabuluba hecho a mano. Cada una de las piezas de esta ovetense es única y exclusiva. Tiene una gran variedad que podéis ver en su página de Facebook y en su Instagram. La ilusión y las ganas de hacer cosas bonitas se reflejan en todos sus diseños. Me encanta la combinación de colores del que llevo puesto, el rosa junto con el azul queda genial.
Así que si este 2015 tenéis una boda y queréis ser la invitada perfecta, no lo dudéis. Visitad su página donde podéis encontrar tocados preciosos para eventos.
Los peinados para tocados son muy variados, pelo suelto, recogido o semi recogido. Mi preferida es la segunda opción aunque para las fotos lo llevé suelto porque no sé peinarme bien. Siempre que voy con recogidos me los hacen mis amigas o en la peluquería. Llevar todo el pelo hacia un lado me encanta y, la verdad, que con este tocado tan bonito cualquier cosa quedaba bien.
Un beso enorme y gracias por leerme.
Have a wonderful Saturday! How has been your week?
I´m really happy. Yesterday a friend gave me a fantastic present which made me cry with joy. I´ll show it on my Instagram account so if you want to see it, you can follow me here. This week I have met some people behind the brands I collaborate with and, if some days ago I told that the best thing about writing this fashion blog was the people I had met , now I stand by what I said!
My job in the fashion agency has been finished, so this week I have begun a marketing online course, I´m gaining knowledge about Analytics, affiliate marketing, SEO… and I like it a lot!
Today I would like to show you this party headdress that I love. It is handmade. If you like it you can check the fashion designer Facebook page and Instagram. I love pink and blue.
If this year you have been invited to a wedding, check her page because all her designs are fantastic!
xxxxx and thanks for reading!
Vestido / Dress: ASOS
Canotier / Headdress: Auambabuluba