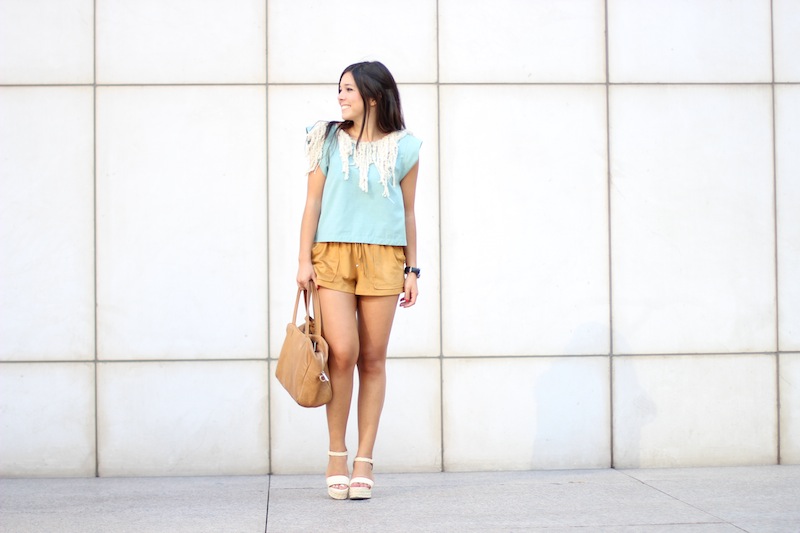 ¡Feliz miércoles a todos!
Llevaba unos días ausente, aunque he seguido actualizando en las redes sociales. Los que me seguís, sobre todo en Snapchat (maria-pintado) sabéis que el jueves pasado llegó una de mis mejores amigas que vive en Berlín, por lo que este fin de semana no he parado de hacer planes con ella. Fuimos al desfile de Dolores Cortés en la Fashion Week, estuvimos en el hipódromo conociendo marcas de moda, en Madreat y haciendo mil planes más. ¡Qué pena que el tiempo cuanto más lo disfrutas más rápido se pasa!
Hoy me gustaría enseñaros mi nuevo Huawei Smart Watch. Se conecta a tu smartphone y en él puedes consultar el tiempo, recibir las notificaciones del móvil, los whatsapps… Así puedes ver si ese mensaje que te llega es urgente sin necesidad de sacar el teléfono del bolso, con un simple giro de muñeca. Además es un reloj que se adapta a las últimas tendencias y está a la moda ya que podemos cambiar la correa y también la esfera digital, incluso poner la foto que queramos. ¡Yo no me lo quito! Si lo queréis comprar al final del post tenéis el link.
¿El look qué os parece? Me encanta esta combinación de colores. Las prendas de antes son una de las tendencias de este 2015, ya os había enseñado los shorts en otro post y pronto me veréis con una falda del mismo material. La camiseta me la compré en Gazela Thomson, una tienda de Madrid, en Malasaña, en la que varios jóvenes diseñadores españoles con muy buen gusto venden sus creaciones.
Espero que os guste y que tengáis un día genial. Muchos besos y gracias por estar ahí.
Happy Wednesday!
I have been absent for a few days, but I have updated all my social networks, specially Snapchat (maria-pintado) where I told you one of my best friends, from Berlin, came to visit me. We saw Dolores Cortés fashion show and we made so many plans.
Today I would like to show you my new Huawei Smart Watch. It can be connected with your phone and you can check the weather, Instagram, Facebook, Whatsapp… it´s like a phone. Furthermore it´s really fashionable. I don´t take it off!
What do you think about my look? I love this colors. Suede is really trendy, so I love my shorts and my new top which I bought in a small shop, Gazela Thomson, that I found while I was walking through the Malasaña narrow streets. There, a lot of young designers sell their clothes.
Have a lovely day! xxxxx and thanks for reading!
 Top: Hälb
Short: Zara
Reloj Smartwatch: Huawei