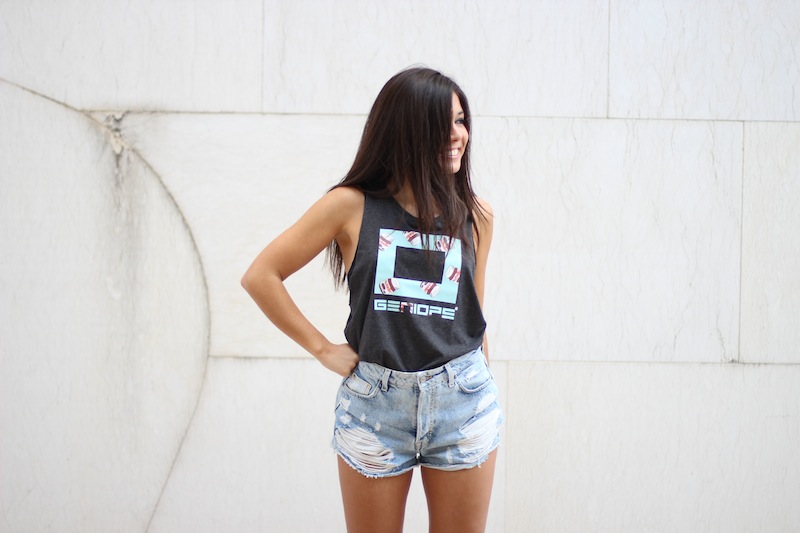 Buenos días.
Hoy me gustaría hablaros de una marca de moda asturiana, Geniops. Aaron, Miguel y Cristina son tres amigos ovetenses que decidieron emprender y crearon estas camisetas y sudaderas para hombre y mujer bajo su eslogan "new way of life". Yo escogí las que llevan dibujos de comida, pero tenéis muchos más modelos que podéis ver en su web. Admiro muchísimo a la gente emprendedora. Seguro que les va genial con su marca, yo ya soy fan.
Un beso enorme a todos y mañana nos volvemos a ver por aquí.
Good morning!
Today I would like to show you a Spanish sport brand, Geniops. Aaron, Miguel and Cristina are three friends from Oviedo, my city. They have created this tops and sweaters with the slogan "new way of life". You can find more clothes on their website. I love entrepreneurs job. I´m sure their brand will be a success.
xxxx and thanks for reading! See you tomorrow!
 Sudadera y Camiseta/ Sweater and top : Geniops