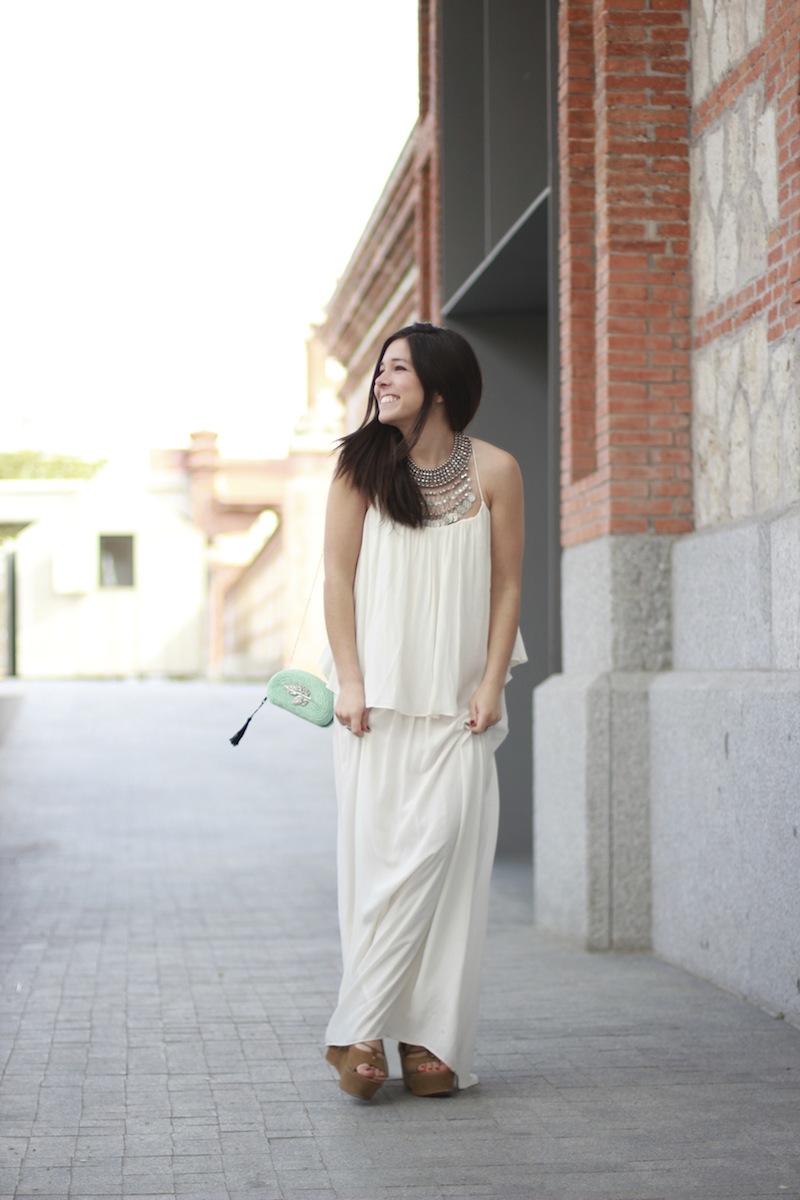 Buenos días a todos. ¿Qué tal? Este fin de semana estuve en Matadero viendo las creaciones de jóvenes diseñadores. Y hablando de emprendedores, ¿qué os parece mi clutch? Me tiene completamente enamorada, es ideal y añade el punto que falta a cualquier look. Sinceramente es difícil elegir una sola cosa de su web, tienen cinturones, tocados y bolsos preciosos. Si tenéis una boda y queréis ser la invitada perfecta, Como El Aire En Tu Cintura es visita obligada.
¡Qué tengáis un día genial! Yo me voy a la feria y soy la persona más feliz del mundo. Por trabajo o estudios nunca había podido ir. Cuando acabé la carrera me hice un traje a medida deseando estrenarlo pronto, al fin ha llegado el momento. En mi Instagram podréis verme con el vestido porque seguro que subiré una foto en cuanto me lo ponga. Muchas gracias por estar ahí, por cada mensaje, email, comentario, ¡sois grandes!
Good morning. How are you? This weekend I was meeting young fashion designers. And speaking about entrepreneurs, what do you think about my clutch? I love it, is a fantastic accessories. Is really impossible choose only one thing on its website, they have belts, headbands and fantastic clutches! If you are invited to a wedding, you must visit Como El Aire En Tu Cintura.
Have a fantastic day! I´m going to Sevilla and I´m really happy, I love this city and the Feria de Abril, but I had never been there. If you follow me on Instagram you can see my flamenco outfit. Thanks for reading!!!
Vestido / Dress: Zara (otra temporada / old)
Sandalias / Sandals: Mango
Clutch: Como El Aire En Tu Cintura 
Collar / Necklace: Blanco (otra temporada / old)