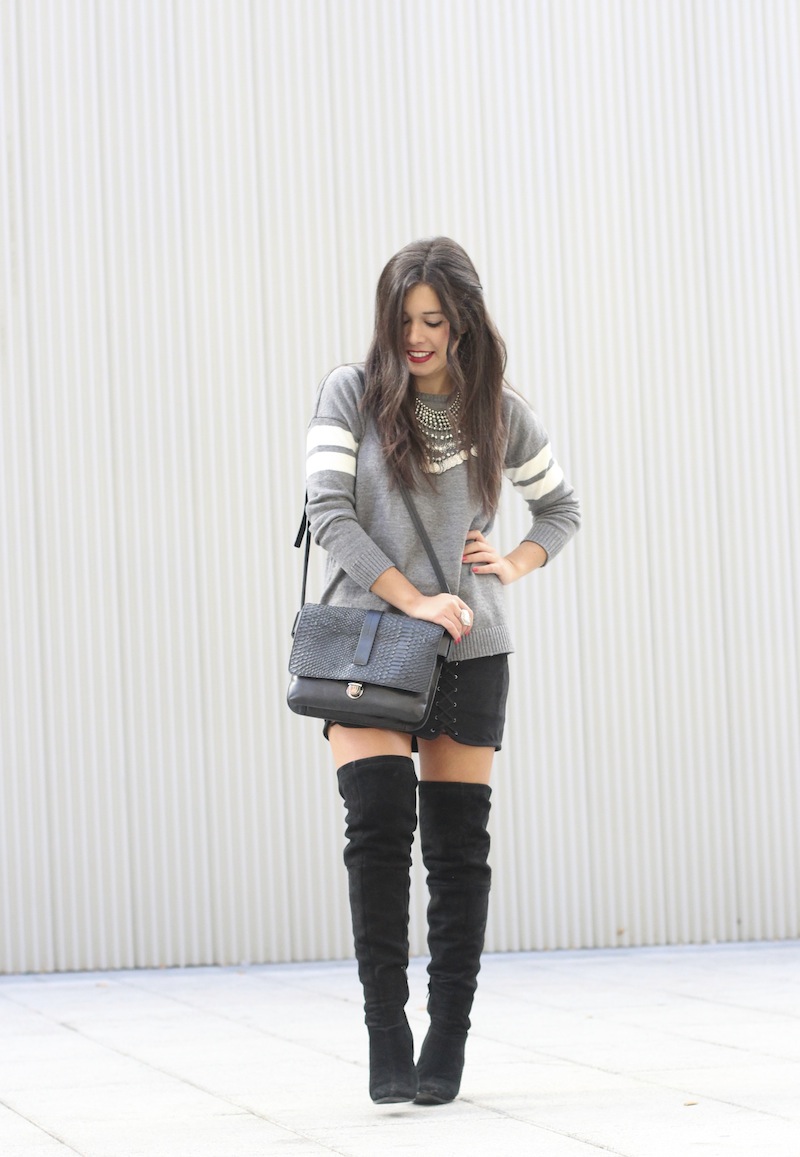 Buenos días a todos.
Creo que de las marcas que vende online a bajos precios, LookBookStore es mi preferida. Este jersey lo tengo desde hace dos semanas y me lo he puesto varias veces, me encanta el color gris en esta época del año y el detalle de las mangas. Las botas altas no me las quito, quedan bien combinadas tanto con pantalones, como con faldas o vestidos.
Un beso enorme y qué tengáis buen día.
Good morning!
One of my favorite online brands is LookBookStore. I have worn this sweater a lot of times and I bought it three weeks ago, I love grey color and I think it´s perfect. I love high over the knee boots and I wear it with jeans, dresses and skirts. Do you like it?
xxxx and have a lovely day!
Jersey/Sweater: LookBook Store
Falda/Skirt: Bershka
Botas/Boots: Asos
Collar/Necklace: Aquí/Here
Anillo/Ring: Aquí/Here