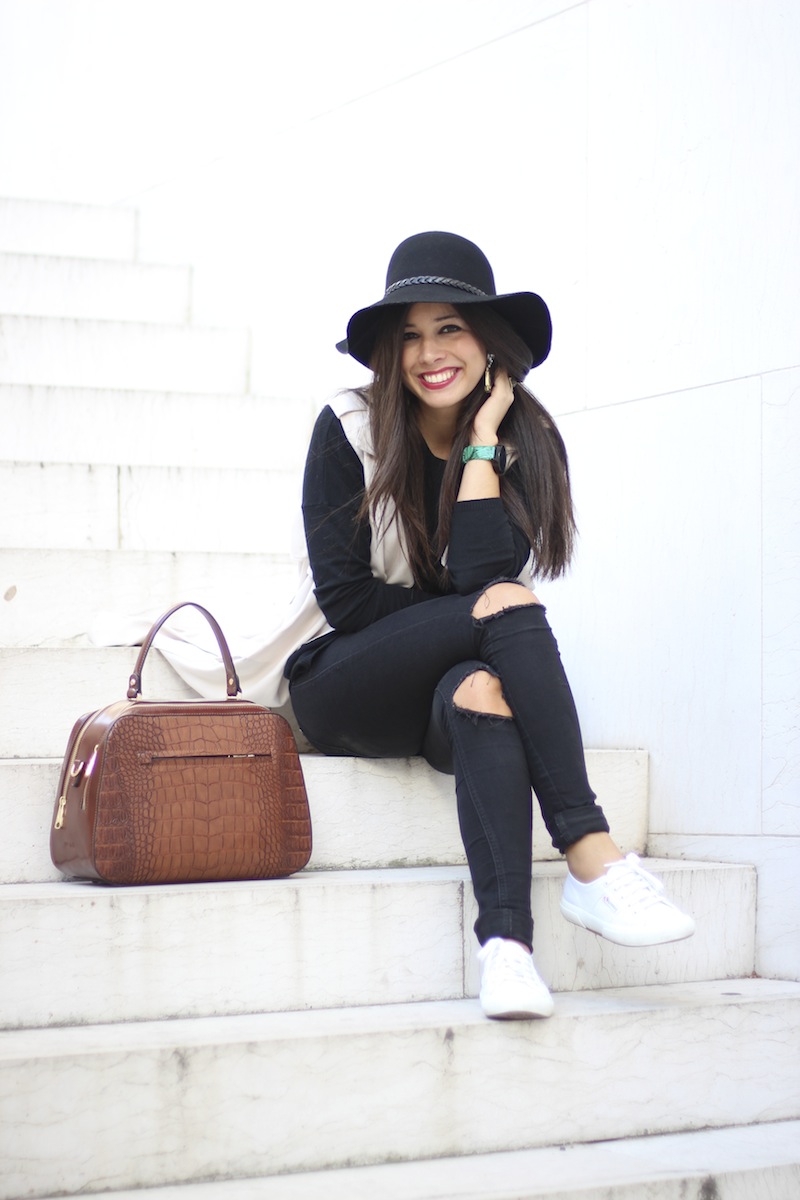 ¡Feliz sábado a todos! ¿Qué tal ha empezado vuestro fin de semana?
Hoy os quiero enseñar un outfit que personalmente me encanta. Últimamente prefiero la comodidad y los looks con deportivas pueden ir cargados de estilo si les añadimos las prendas adecuadas, además las Superga blancas pegan con todo. Las gabardinas son súper útiles en esta época del año, abrigan lo justo y son perfectas si llueve. Las que no llevan mangas me gustan aún más. Quise que los protagonistas fuesen el sombrero, el reloj Huawei Watch del que os volveré a hablar pronto y os contaré nuestro viaje a Milán, y mi nuevo bolso marrón tipo maletín, Erea de la marca española Pepe Moll.
Espero que os guste y que tengáis un gran día.
Happy Saturday! Are you enjoying the weekend?
Today I want to show you this outfit that I love. Lately I prefer wearing sneakers, it´s comfortable and stylish if you wear cool accessories too, so I chose this brown bag which is perfect, you can buy it at Pepe Moll, a Spanish brand. I wore my new Huawei watch too, which I´ll show you in a few days and I´ll tell you about Milan trip. The hat is always a good idea so I completed my outfit wearing it!
I hope you like it and have a fantastic day!
Bolso/Bag: Pepe Moll
Reloj/Watch: Huawei Watch
Gabardina/Coat: Zara (otra temporada/old)
Anillos/Rings: Bershka