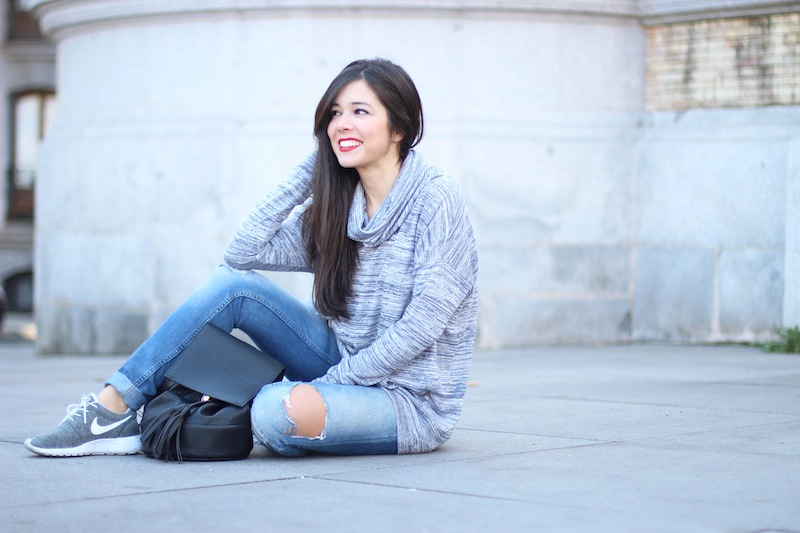 ¡Buenos días a todos! ¿Qué tal estáis? ¿Ya habéis hecho la compras navideñas o sois de los que lo dejáis para el último momento? Hoy os traigo una sorpresa, habrá sorteo en mi Instagram para chicos y para chicas, esto os puede ayudar con los regalos. ¡Mucha suerte a todos!
¿Conocéis Bench? Hace poco asistí a un evento que organizaron en Madrid y me encantaron sus prendas, la calidad es buenísima y esta marca de ropa la podéis comprar en muchas tiendas de España. Cuando asistes a un Open Day tienes la oportunidad de saber quienes son las personas que están detrás de las marcas y después de ese día, Bench me ha conquistado por completo. Ya tengo varias cosas suyas, lo de chico me parece precioso.
Espero que os guste y que tengáis un buen día.
Good morning! How are you? Have you bought Christmas presents yet? 
Do you know Bench? I love this clothes brand, the quality is fantastic and the have so wonderful man and woman sport clothes, you can buy it in many shops. I have more Bench clothes and you will see it in a few days!
I hope you like it and have a lovely day!
Sudadera/Sweater: Bench
Deportivas/Sneakers: Nike
Vaqueros/Jeans: Pull&Bear