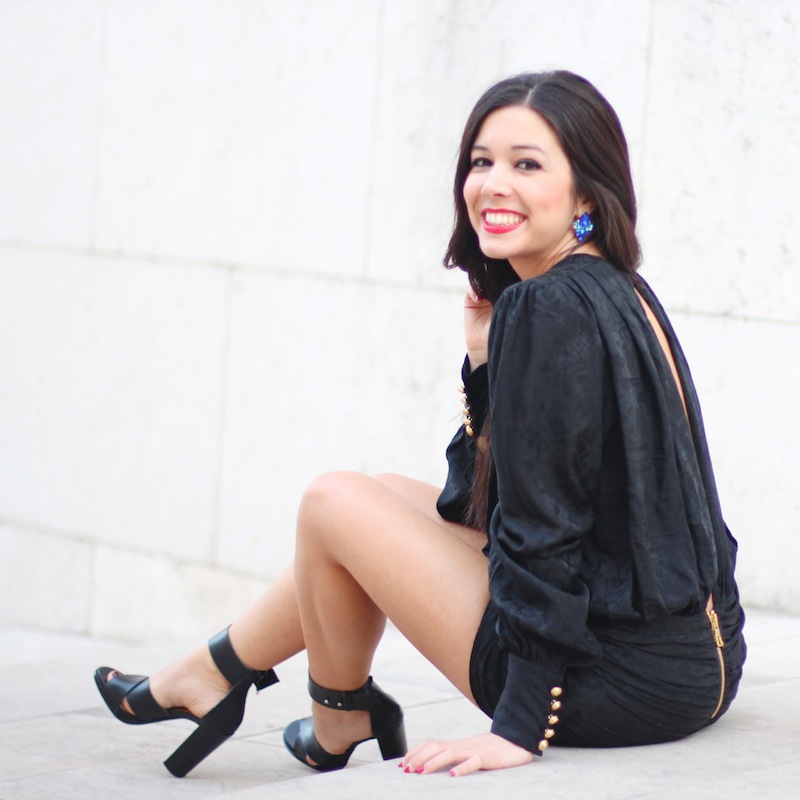 ¿Qué tal vuestra entrada en el nuevo año? Yo éste ni propósitos, ni reflexión ni nada. Porque tal como escribió una gran amiga en Facebook, las cosas buenas o malas no vienen por periodos de tiempo, las cosas vienen cuando toca, dan igual el año, el día y la hora. Hoy podemos estar en la cumbre de la ola y que mañana todo cambie, por lo que vivamos y sintamos cada momento. Yo solo os deseo sueños por los que luchar y resiliencia. ¡Feliz día, mes y año!
Los que me seguís en las redes sociales sabéis que pasé la Nochevieja con una amiga en Viena. La última noche del año no es una de mis preferidas, al menos la celebración que hacemos en España. Siempre tenemos las expectativas mucho más altas, al menos en mi caso, y al final es un día como otro en el que te gastas el triple de dinero.
El viaje a Viena fue increíble. Compartir esa experiencia con una de mis mejores amigas conociendo una ciudad que celebra la Navidad por todo lo alto ha sido fantástico. Las calles estaban inundadas de espíritu navideño. Con el inicio del año empezó a sonar vals mientras había fuegos artificiales. Los que me seguís en Snapchat (maria-pintado) lo visteis al momento. Caminamos muchísimo con mil capas ya que hacía demasiado frío. El día de año nuevo nevó. Si queréis vivir un fin de año diferente os lo recomiendo totalmente. La ciudad es preciosa, la arquitectura maravillosa y el Palacio de Belvedere de lo más bonito que he visto.
El vestido de las fotos es de mi diseñador favorito, Balmain; de la colección que hizo para H&M. Aún no me creo que sea mío. Es muy corto y tiene escotazo tanto por delante como en la espalda, lleva hombreras, muy de los 80´s y del estilo marcado por Olivier Rousteing. Personalmente me encanta. Y os lo enseño hoy porque mi look de año nuevo es de todo menos festivo, lo celebramos en la calle y las bajas temperaturas hicieron que llevase gorro, bufanda y abrigo. Los pendientes son de Nephra, estoy enamorada de esta marca. ¡No os perdáis su web porque os encantará! ¡Espero que os guste y qué tengáis un buen día!
How has been your beginning of the new year? I didn´t write neither purposes nor reflection. Because as a great friend wrote on Facebook, the good or bad things don´t come for periods of time, the things come when it´s the moment, doesn´t matter what year, day or hour. Today we can be really happy and tomorrow everything changes, so we must live and feel every moment. I wish you fight for your dreams and resilience. Happy day, month and year!
If you follow me on the social networks you know I spent the New Year's Eve with a friend in Vienna. Last night of the year isn´t one of my favorites, at least the celebration that we do in Spain. I have much higher expectations and ultimately it´s one day as other one in which you expend much more money.
This holidays were incredible. I,m so glad to share this experience with one of my best friends knowing a fascinating city and celebrating Christmas there. It has been fantastic. We could breathe Christmas spirit in the streets. With the beginning of the year waltz begun to sound with fireworks. If you follow me follow on Snapchat (maria-pintado) you saw it at the moment! The New Year's Day snowed. If you want to live a different New Year´s Eve I recommend it totally. The city is fantastic, the wonderful architecture and Belvedere Palace is one of the best things I have ever seen.
I love my Balmain dress; it is of the H&M collection. I still can´t believe it´s mine. It´s very short and has a big V-neck, I has shoulder pads, like 80′s style. I love the Olivier Rousteing style. I show it today because my new year´s outfit isn´t for a party. We celebrate it in the street and due to the low temperatures I wore a cap, a scarf and a coat. I hope you like it and have a good day!

READ MORE