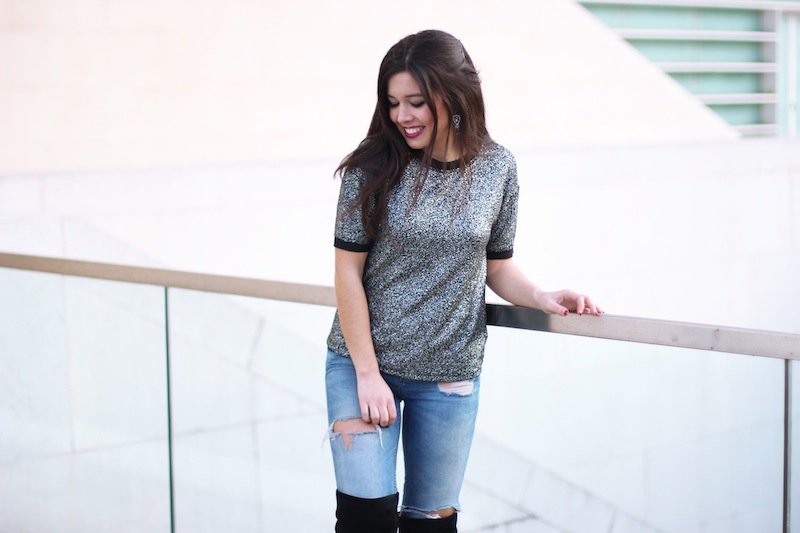 ¡Buenos días a todos! ¿Qué tal estáis? Yo de nuevo en Madrid, vuelta al no parar y a los mil planes, esta ciudad engancha y estoy súper contenta aquí.
Las botas por encima de la rodilla me las pongo con todo, quedan bien con pantalones, con vaqueros, con faldas, con vestidos… Estoy pensando en comprarme unas en tono beige, ya que a éstas les saco muchísimo partido. La camiseta de brillos que llevo es perfecta para cualquier día de fiesta o para el día a día. Se puede combinar con looks informales o arreglados. Es de una tienda de moda de Asturias de la que ya os he hablado, Nomalú, en Gijón.
Espero que os guste y que tengáis un día genial.
Good morning! How are you? I´m again in Madrid, back to no-stop and thousand plans, I love this city, I´m really happy living here.
I wear over the knee boots with everything, it goes with trousers, skirts, jeans, dresses… I´m thinking about buying beige over the knee boots, like this but of another color. The top is perfect for everyday and for a party, it is from a Asturias shop, Nomalú. 
I hope you like it, have a great day!