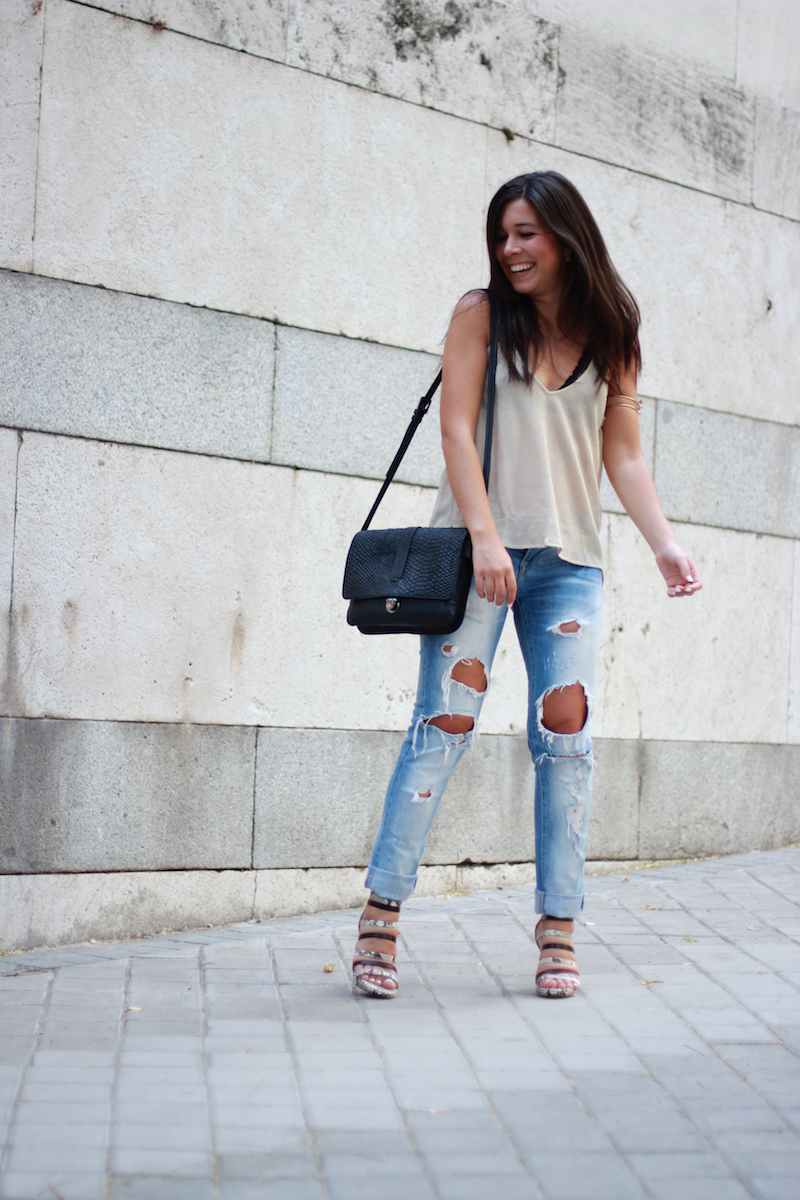 Buenos días y feliz comienzo de semana a todos.
¿Qué tal vuestro fin de semana? Yo aproveché para decorar el piso y estar con mis amigos, gracias a los que este blog sigue adelante, ya que, junto con mi padre cuando estoy en Asturias, son los que me hacen las fotos.
¿Os gusta el look de hoy? Unos jeans rotos de hace años que me siguen encantando, una camiseta básica en tono dorado que dejaba entrever el sujetador de encaje negro, mis pendientes de Crème, unos brazaletes y el toque final de estas preciosas sandalias de la marca Renatta que son las protagonistas de mi look. Me encantan como combinan el negro y el estampado de serpiente. Son súper cómodas. Visitad su web si os gustan porque ahora las tenéis rebajadas al 50%.
Un beso enorme a todos y espero que tengáis un lunes genial.
Good morning and happy Monday!
How has been your weekend? I have been with my friends and I have decorated my apartment.
Do you like this outfit? I love basic looks like this, boyfriend jeans, a basic golden shirt and golden accessories. The sandals are really comfortable and I love them! If you like it you can find the shoes on their website, Renatta. Furthermore they are on sales! 
xxxx and have a lovely day!
Brazalete / Bracelet: Bershka
Sandalias / Sandals: Renatta
Pendientes / Earrings: Crème
Camiseta / Top: Bershka. Similar aquí/here
Sujetador / Bra: Sfera
Jeans: Otra temporada / Old. Similar aquí/here