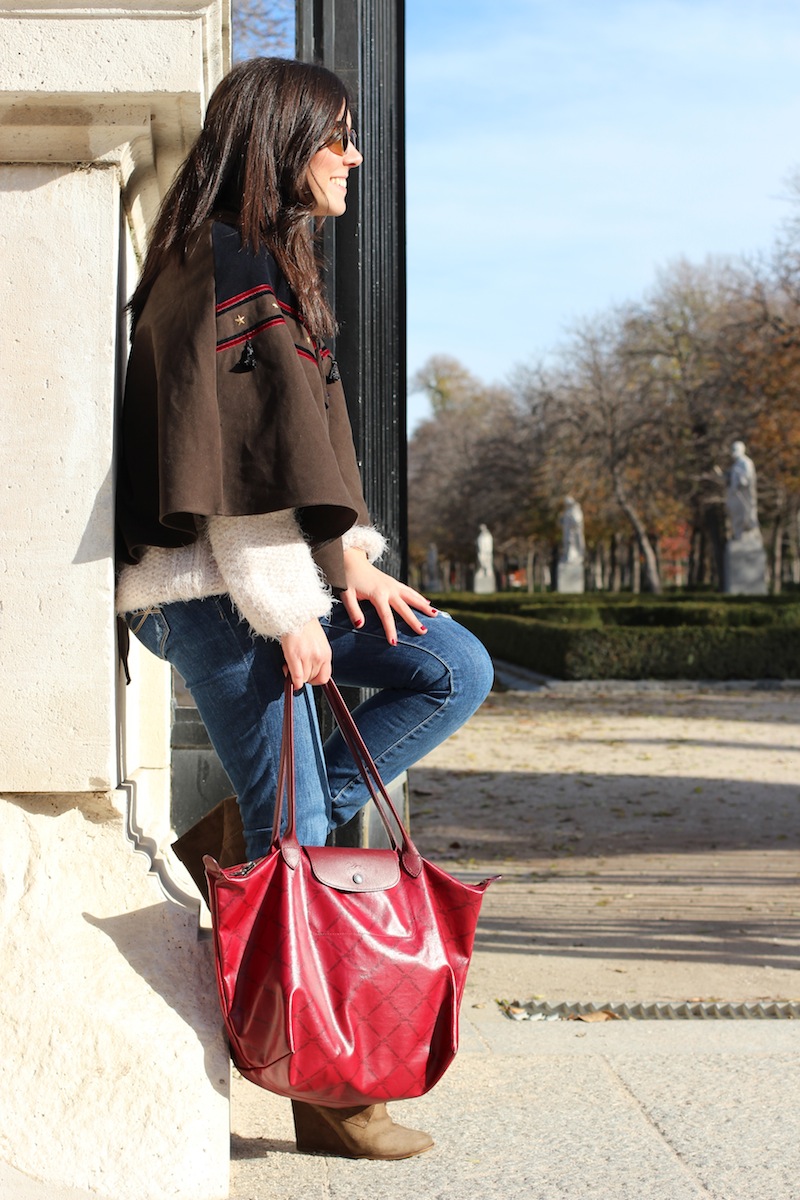 Buenos días y feliz martes a todos. ¿Qué tal va vuestra semana? Yo he vuelto a la carga con los diseños, recordando las cosas que estudié en el máster y dejando volar la imaginación y la creatividad.
En el máster tuve una compañera que ha decidido emprender y ahora es la creadora de la firma Rosse Fischer, a la venta en la tienda de Madrid Casual & Chic. La capa que llevo es suya y tiene más que podéis ver en la tienda, en su web o en su facebook. Espero que os guste. ¡Tenemos que apoyar a los emprendedores!
Good morning and have a great day! How is going your week? I,m designing some clothes, remembering what I studied during the fashion master and letting my imagination fly.
One of my classmates has created her own brand, Rosse Fischer. The coat I´m wearing has been made by her. I hope you like it.
Capa/ Coat: Rosse Fischer
Jersey/ Sweater: Pull & Bear (otra temporada)
Bolso/ Bag: Longcham (de la creadora de la capa)
Botines/ Booties: Zara (otra temporada/old)