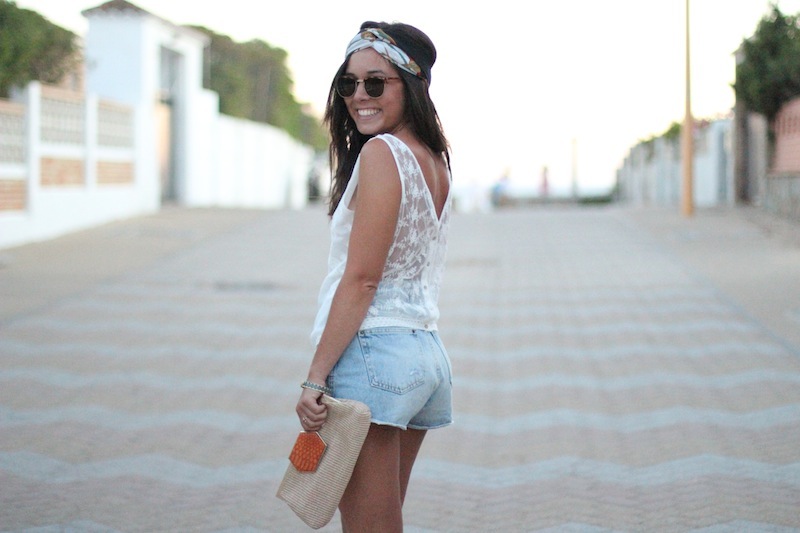 Después de lo que llovió ayer este look es prácticamente imposible llevarlo ahora mismo, pero quería enseñároslo porque la camiseta me encanta.
Los que me seguís en las redes sociales sabéis que ayer empecé a trabajar en Elle. Estoy muy contenta aunque sólo sea algo temporal. "Elige un trabajo que te guste y no tendrás que trabajar ni un día de tu vida". Yo sigo luchando y esforzándome para que esto se haga realidad.
Yesterday was raining and now I couldn't wear this outfit, but I wanted to show you this photos because I love the shirt.
If you follow me on Instagram you know yesterday I began to work in Elle magazine. I´m so happy. "Choose a job you love and you will never have to work a day in your life". I will continue my efforts to make my dreams come true!
Camiseta: Zara
Short: Pull & Bear
Sandalias: Bimba & Lola (otra temporada).
Bolso: Otra temporada
Pulsera: Otra temporada
Shirt: Zara
Short: Pull & Bear
Sandals: Bimba & Lola (old)
Clutch: Old
Bracelet: Old