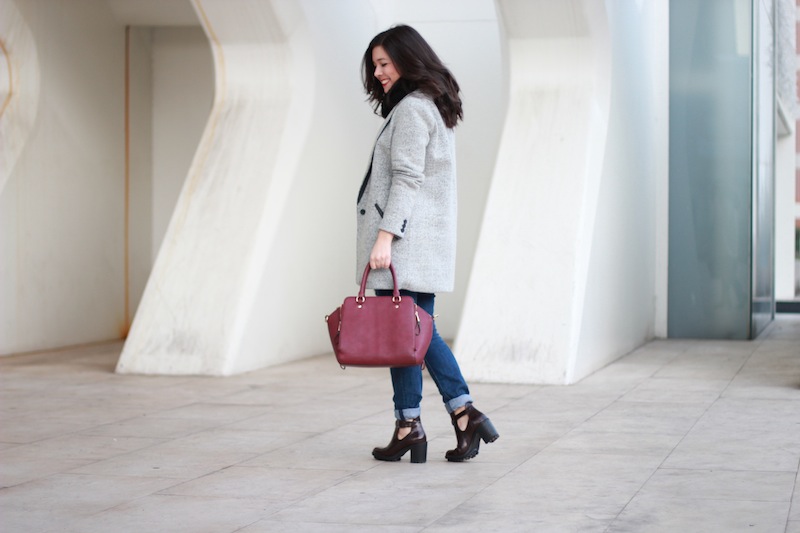 Buenos días a todos.
Ya estoy en Asturias, he venido a pasar las fiestas con mi familia. Estos días de reencuentros son geniales y más acompañados de un espíritu navideño que sigue en la niña que hay dentro de mí. Espero que paséis unas felices fiestas al lado de los vuestros.
Hoy os enseño una de las prendas que escogí en el evento de October en Madrid. Una tienda que podéis encontrar en muchas ciudades y tiene claro que la belleza y el sentirse guapa no es una cuestión de talla. Me parece perfecto que las chicas que pesan más se puedan poner la misma ropa que las que usan menos talla. Por eso en October podéis encontrar hasta la talla 54. Tienen prendas preciosas y de última tendencia. Espero que os guste mi jersey y éste seguro que todas las que me leéis lo podeís comprar.
Good morning everyone!
I have come back to my city, to spend a few days with my family. I have missed them so much. This days are fantastic and the child within me loves Christmas . Have a fantastic days and enjoy!
Today I show you a sweater which I chose in October shop. In this shop you can find clothes from 38 to 54 size, so it´s fantastic! I hope you like my sweater.
Jersey / Sweater: October
Abrigo / Coat: Pull & Bear (otra temporada / old)
Jeans: Abercrombie & Fitch
Botines / Booties: Zara
Bolso /  Bag: Parfois