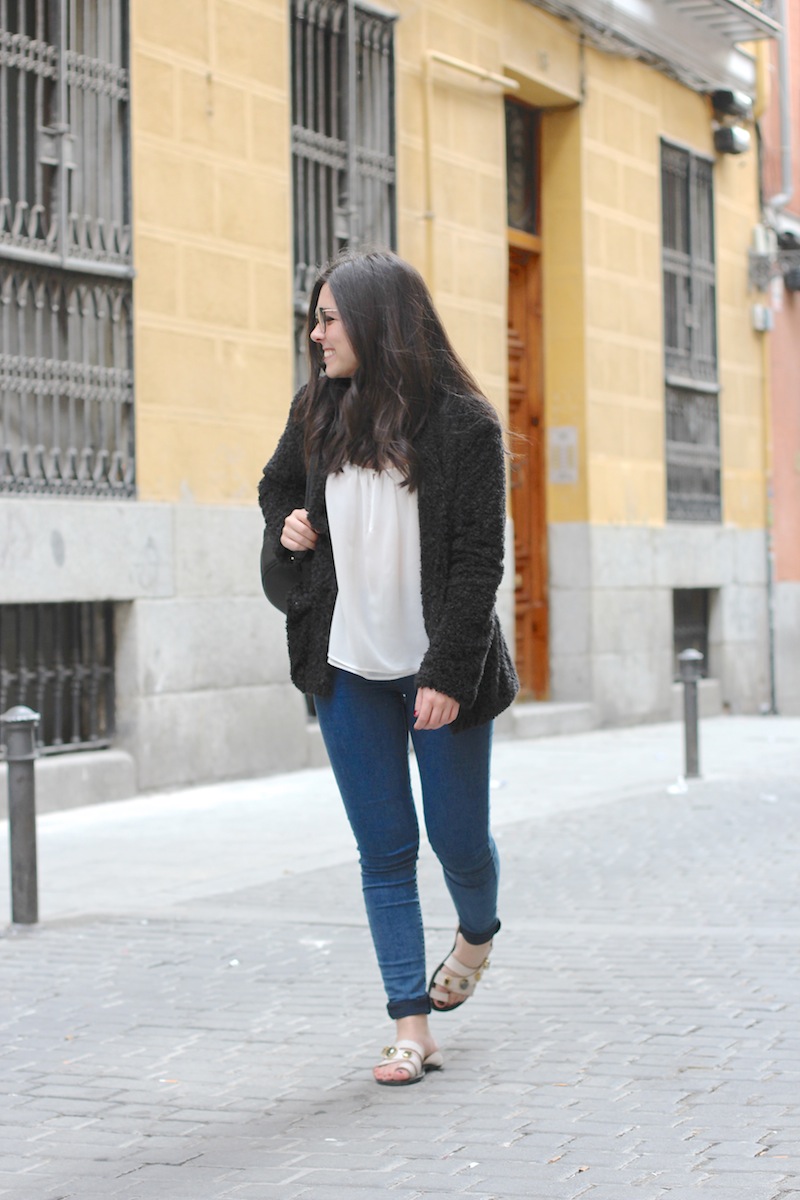 Feliz martes a todos. ¿Qué tal va la semana? Espero que muy bien. 
Estaba deseando enseñaros mis nuevas gafas Felder & Felder For Silhouette. Se trata de una edición limitada que podéis encontrar en cuatro colores. Son súper ligeras, resistentes y sin montura. Yo he elegido las marrones, ¿os gustan?
El resto del look es muy sencillo, apostando por los básicos que nunca fallan. Entre ellos mi nueva chaqueta de Sheinside que seguro que me voy a poner bastante porque combina con todo.
¡Qué tengáis un día genial y muchos besos!
Happy Tuesday! How is going the week? I hope all of you are doing well.
I want to show you my new Felder & Felder For Silhouette sunglasses. It´s a limited edition and you can find this sunglasses in four attractive colors. They are really lightweight, resistant and without frame. I have chosen the brown, do you like it?
The outfit is very simple, it´s about basics. My new Sheinside jacket which I love and I´m sure I will wear it a lot because it goes with everything.
Have a fantastic day!!!! xxxxx
Jeans: Pull & Bear
Chaquet / Jacket: Sheinside
Bag / Bolso: Zara
Gafas / Sunglasses: Felder & Felder For Silhouette