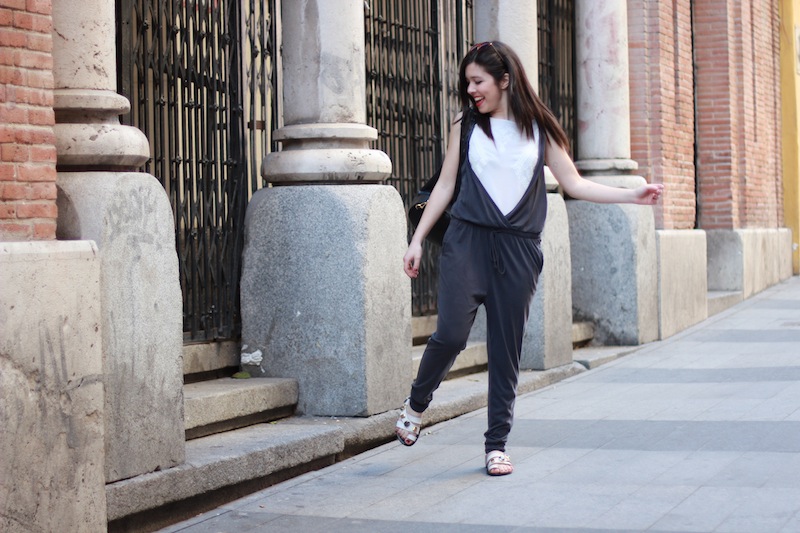 Buenos días a todos. ¿Qué tal el fin de semana? Yo estuve en Londres, al llegar me di cuenta de lo que me gustaba esa ciudad cuando vivía allí y de lo feliz que fui esos seis meses. Es cierto que como en España en ningún sitio, pero la capital inglesa tiene algo mágico. Si me seguís en Instagram visteis mis fotos, que subí al momento. Fui a ver la exposición de Alexander McQueen, totalmente recomendable. Las entradas están agotadas hasta dentro de un mes así que si tenéis pensado ir, cogedlas con tiempo. Fueron cuatro días geniales en compañía de las amigas que conocí allí y amigos de España.
¿Os gusta mi mono? Es del año pasado y le estoy dando mucho uso. Algunas de las fotos las hice en el Cuartel de Conde Duque, un edificio de estilo barroco de Madrid precioso. Si no lo conocéis os recomiendo que vayáis, además a veces hay teatro, conciertos…
Un beso enorme y feliz día.
Good morning! How was your weekend? I was in London. When I arrived I realized immediately how I liked that city and how happy I had been the six months I was living there. It is true that life is Spain is fantastic, the weather, the food… but the British capital has something magic. If you follow me on Instagram, you could see the pictures I posted up. I went to Alexander McQueen exhibition, I totally recommend it! This four days in London expending time with friends couldn´t be more fantastic!
Do you likely jumpsuit? I love it and I´m wearing it a lot!
xxxxx and have a wonderful day!
Camiseta / Top: Zara (otra temporada / old)
Mono / Jumpsuit: Bershka (otra temporada / old)
Mochila / Bag: Zara
Sandalias / Sandals: Bilba & Lola (otra temporada / old)
Tatuaje / Tattoo: Crème 
Gafas / Sunglasses: H&M