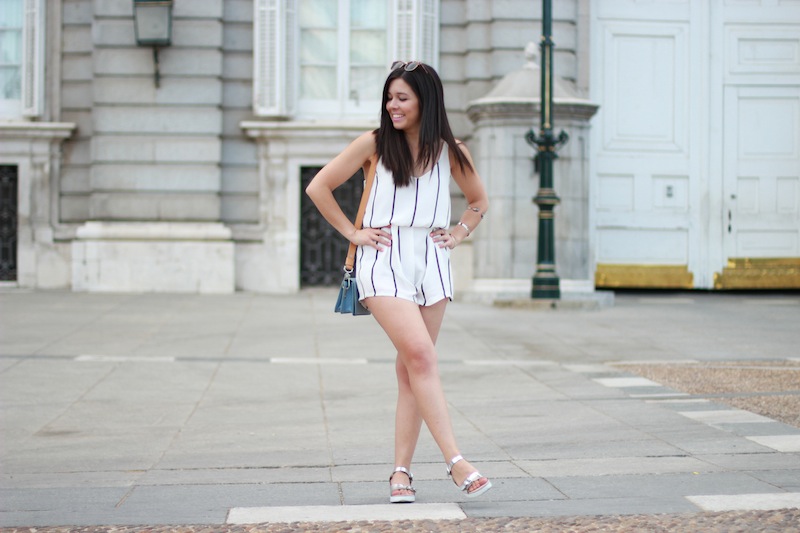 Buenos días a todos.
¿Que tal va la semana? La mía genial.
El lunes fui a ver el desfile dirigido por Ana Locking en el que se presentaban las creaciones de los alumnos del Centro Superior de Diseño de Moda. Aunando moda y deporte, modelos profesionales y deportistas de élite crearon una tarde mágica en la que los sueños de los estudiantes cobraron forma. Me emocioné al final, cuando salieron los protagonistas recibiendo un caluroso aplauso. Me sentí identificada, cuando decidí dejar a un lado mis estudios por intentarlo en la moda. La satisfacción personal de ver tu esfuerzo recompensado no se puede comparar con nada. Desde aquí me encantaría darles la enhorabuena a todos. Modesto Lomba junto con Maite de la Iglesia y más profesionales del mundo de la moda formaron parte del jurado y allí estaba yo, feliz de ver la ilusión en las jóvenes promesas del diseño español.
Ayer por la noche estuve en la celebración de la apertura de la nueva tienda de Furla en la Embajada de Italia en Madrid. Viví en esa calle hace tres años pero hasta ayer no había tenido la oportunidad de ver la Embajada por dentro. Tuvieron un detalle con nosotros que pronto veréis en mi blog. La decoración fue fantástica y nos grabaron un video que también os enseñaré.
Ahora me gustaría hablaros de mi look. ¿Qué os parecen mis sandalias? Me las pongo todos los días, son lo más cómodo del mundo, además de preciosas. Mariamare se ha convertido en una de mis marcas favoritas en cuanto a calzado y bolsos. Estoy segura de que éstas me las veréis muchas más veces por aquí. Las podéis encontrar aquí. Además están genial de precio. Pronto me veréis más cosas de Mariamare en el blog.
Mi mono es de Shein, lo podéis encontrar aquí.
¿Os habeís fijado en el mensaje de mi pulsera? "Berlín te espera". Me la regaló una de mis mejores amigas, mi querida alemana Nadine. Le he hecho caso y en una semana sale mi vuelo, estoy deseando verla y conocer esa ciudad de la que me han hablado tan bien.
No olvidéis que podéis seguir mi día a día y todas las cosas que os cuento a través de mi página de Facebook, Twitter e Instagram.
Hi guys! How is going your week? Mine couldn´t be better.
On Monday I went to see a fashion show. The University students were the protagonists. Fashion trends and sport were combined and they created a wonderful afternoon with really important famous Spanish fashion designers and magazines. Yesterday I was invited to Furla´s party, it was celebrated at the Italian Embassy  in Madrid.
What do you think about my outfit? I love my new sandals from Mariamare, check their website because you´ll love it! They are really comfortable and the price is fantastic too.  You can find my playsuit here.
Have a fantastic day!