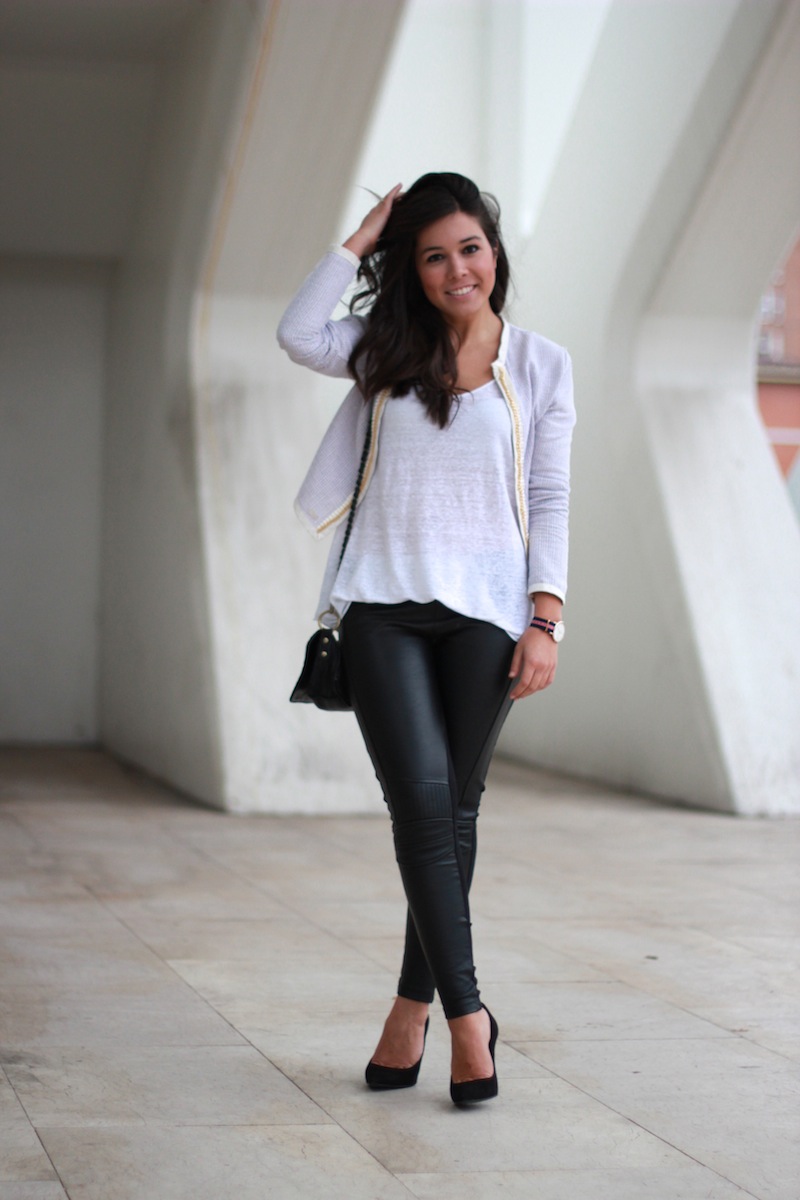 Buenos días a todos. En Instagram ya os enseñé esta chaqueta de Sandra, la diseñadora asturiana de Lanak Lanak. Me encanta y no he tardado en estrenarla. Me parece un básico de entretiempo ideal que da alegría a nuestros looks más básicos, estoy segura de que me la pondré mucho, con otro vestido de esta marca que tiene un lazo a juego con la chaqueta, vaqueros, faldas… ¡con todo!
Espero que os guste. Yo sigo en Oviedo por unos días… prometí volver para despedirme de mi familia y amigos y ¡dicho y hecho! Aunque pronto estaré en la capital. ¡Qué tengáis un gran día!
Good morning everyone! I showed you this jacket on Instagram, it´s from Sandra, the young fashion designer who works in her brand Lanak Lanak. I love it!!! I´m sure I´ll wear it a lot!! The color is perfect and you can wear it combined  with dresses, jeans, basic shirts… with everything!
I hope you like it and have a great day! Now I´m spending some time in my city, Oviedo. But in a few days I´ll go back to Madrid. 
Chaqueta: Lanak Lanak
Pantalones y camiseta: Zara (otra temporada)
Bolso: Misako (otra temporada)
Reloj: Daniel Wellington
Zapatos: Mango (otra temporada)
Jacket: Lanak Lanak
Trousers and shirt: Zara (old)
Bag: Misako (old)
Watch: Daniel Wellington
Heels: Mango (old)