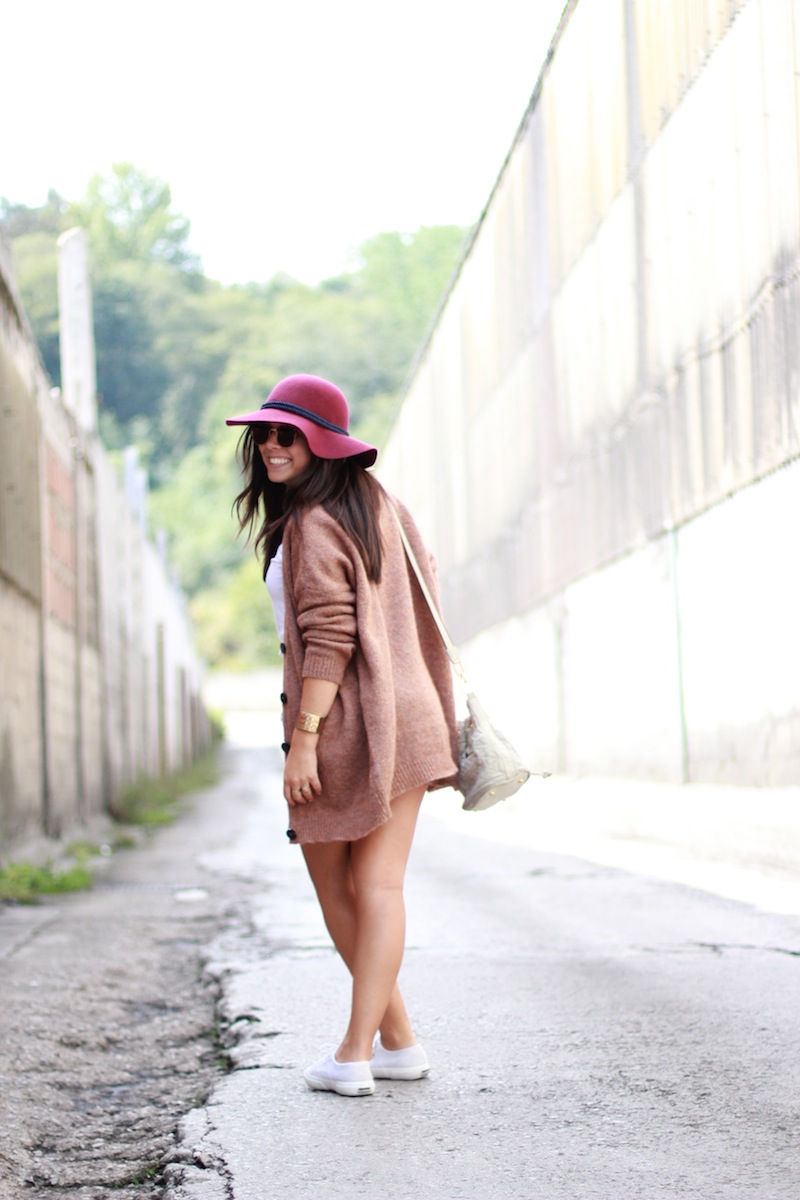 SHOP THE POST:
[show_shopthepost_widget id="266198"]
Buenos días y feliz comienzo de semana a todos.
He estado varios días sin actualizar porque mis últimas semanas han sido un no parar. He estado en las fiestas de Béjar con mi familia y mis amigas, saliendo todos lo posible y viendo a gente con la que no coincidía desde hacía años. Siempre me encanta volver al pueblo de mi madre y reencontrarme con esas amigas que aunque nos veamos una vez al año o pasemos meses sin hablar cuando nos volvemos a ver parece que no ha pasado el tiempo. Después fui a Madrid para ver a mi querida amiga alemana Nadine. No fui a la fashion week porque quiero aprovechar las fiestas de Oviedo y estar aquí con mis amigas y mi familia antes de volver a irme a vivir a la capital. Espero que si vais disfrutéis de los desfiles y del recinto ferial. Desde aquí quiero dar la enhorabuena a Roberto por su desfile, fue una pena no poder ir, pero lo he seguido a través de las redes y me ha encantado.
Ahora quiero hablaros de mi camiseta, ¿os gusta?. Estoy encantada con ella, la foto de Sevilla la hice yo y si os fijáis pone "DAYDREAMER" que es la palabra que mejor me define, junto con el logo y nombre de mi blog. Ahora podéis tener la camiseta que queráis, con las letras o dibujo que más os guste y a un precio genial. Y no sólo camisetas, sino también bikinis, sudaderas, tazas, carcasas para móviles… ¡Me encanta! y seguro que me hago algún otro diseño ahora que las camisetas con mensaje están tan de moda y puedo poner la frase que prefiera. ¿Queréis tener camisetas únicas hechas por vosotras? Gracias a BELABEL ahora es posible. Pinchad aquí si queréis ver la web.
Good morning and have a great start to the week.
I have been some days without writing here, but my last weeks have been non stop! I have been in my mother´s village having fun with my friends and family. After this days I went to Madrid, I had missed my Germany friend Nadine so much! And we were together some days in the city. I couldn't assist to the fashion week but I have seen the fashion shows online. I loved Roberto´s fashion show and I would like to congratulate him. I promise be in the next!
Now I would like to tell you about my shirt. Do you like it? I have created it! And now you can create your own T-shirt, and not only shirts, you can create your own bikini, sweater, iPhone cases… and is really cheap!! You can check the website here. I love my BELABEL shirt!
Camiseta: Belabel
Chaqueta: Zara. Parecida aquí.
Deportivas: Superga
Short: Pull & Bear
Bolso: Otra temporada.
Sombrero: Otra temporada. Parecido aquí y aquí.
Pulsera: Vintage
Shirt: Belabel
Jacket: Zara. Similar here.
Trainers: Superga
Short: Pull & Bear
Bag: Old.
Hat: Old. Similar aquí and aquí.
Pulsera: Vintage