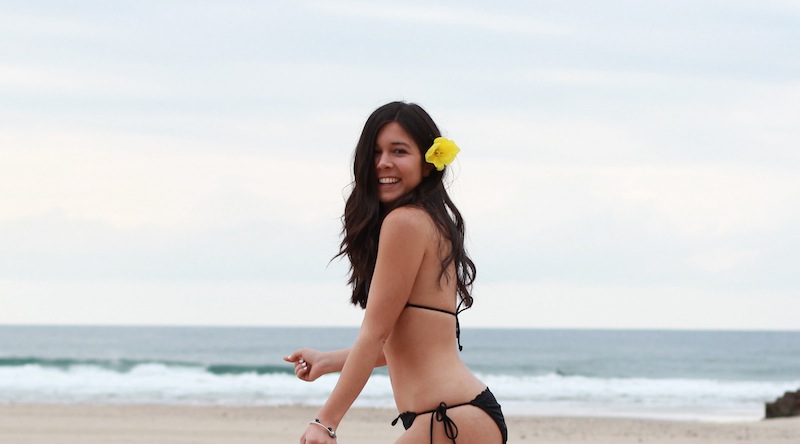 Feliz miércoles a todos.
Este fin de semana me fui de viaje a Asturias, a mi querida tierra que, por desgracia, piso tan poco. El tiempo se pasó volando y no pude ver a casi nadie, sólo estar con mi familia y disfrutar de la playa de Xago en Avilés, una de las más bonitas de Asturias y allí aproveché para hacerme fotos y enseñaros estos dos bikinis con los que inauguro la temporada de playa sin necesidad de que ni siquiera salgan los primeros rayos de sol del Norte. ¿Ya os habéis dado vuestro primer baño? ¡Apetece zambullirse en el agua con #DoloresCortesSplash !
Si me dicen cuando me abrí el blog de moda que llegaría a salir en bikini no me lo habría creído, pero tampoco lo habría hecho si me hubiesen dicho que iba a poder enseñaros bikinis diseñados por una de las protagonistas de la Fashion Week. Tuve el placer de conocer a Dolores Cortés personalmente hace un par de años o tres y es encantadora. Una mujer súper agradable y natural que además de buen gusto y trabajar en este mundo tan apasionante es súper cercana.
Si os gustan podéis encontrar pinchando a continuación los que llevo puestos, el negro y el de colores. También me gusta llevar cada parte de un color, así que seguro que combino ambos. Este 2015 sigue siendo tendencia el mix de bikinis, con la braguita de un tono diferente a la parte superior.
Un beso enorme y feliz miércoles. Mañana me voy a Berlín, podéis seguirme a través de Instagram.
This weekend I went to Asturias and I took the opportunity to go to the beach, in the North of Spain, Xago (Avilés). It´s one of the most beautiful and spectacular I have seen. So, this photos were taken there because I wanted to show you this wonderful place. I opened the Summer season wearing this fantastic bikinis that I love.
If someone had told me, when I opened this fashion blog that I would wear bikinis I would´t have believed it. Neither I would have believed a collaboration with a famous fashion designer. Dolores Cortes, who made this bikinis, show all her creations on Spain Fashion Week. I met her two or three years ago, and she is really nice, pleasant and close person. Furthermore she has been working in fashion all her life being doctor.
If you like it, you can find here the black and the colorful. Mix and match bikini is really fashionable this year 2015, so I´m sure I´ll combine both.  
Have a fantastic day. Tomorrow I´ll go to Berlin. You can follow me on Instagram.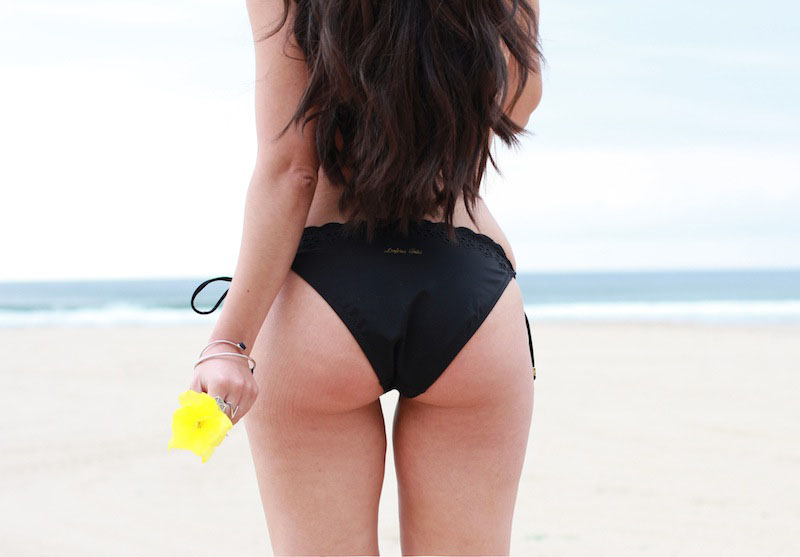 Bikinis: Dolores Cortés
Pulsera tobillo/ Ankle Bracelet: Crème