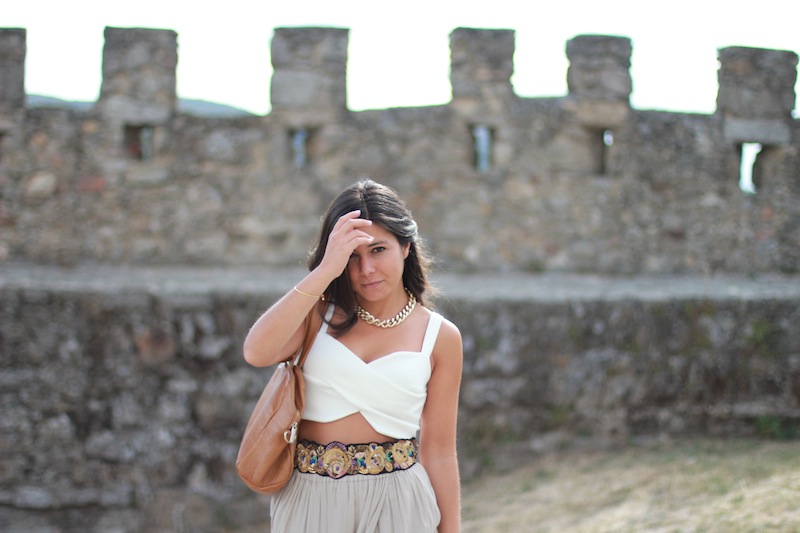 SHOP THE LOOK:
[show_shopthepost_widget id="290618"]
Buenos días a todos. Mi semana está siendo un no parar, y eso ¡me encanta! La gente de la revista es encantadora y estoy quedando con muchos amigos que hacía tiempo que no veía.
Las fotos las hice en el pueblo de mi madre. Siempre paso unos días allí en el verano, parte de mi familia es de Béjar y muchos de mis amigos también. ¡Espero que os guste y que tengáis un buen día!
Good morning!! Mi week is being non-stop and I love it!! People who are working on the magazine is really nice!! This days I´m meeting my friends which I had not seen for a long time!
This photos were taken on the Bejar´s wall. Every summer I go there for a few days, my mother was born there and some of my family too. I have a lot of friends there and I love visit all of them! ¡Have a great day!
 Collar: H&M (otra temporada)
Camiseta: Pull & Bear (otra temporada)
Cinturón: Zara
Sandalias: Adolfo Domínguez (otra temporada)
Pulsera: Cosinas de Sara
Bolso: Topshop (otra temporada)
Necklace: H&M (old)
Crop top: Pull & Bear (old)
Belt: Zara
Sandals: Adolfo Domínguez (old)
Bracelet: Cosinas de Sara
Bag: Topshop (old)